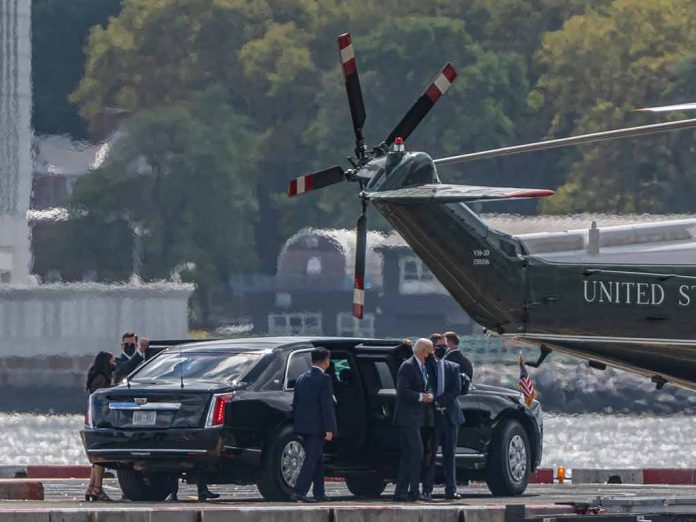 (StraightNews.org) – Retired Navy Rear Admiral John Kirby praised the Secret Service investigation into a cocaine find at the White House, despite the agency's failure to identify where the drug came from or who brought it into the building.
"They did the best they could to track down how it got there and who it might have belonged to. And they just were not able to come up with any forensic evidence that proves it," Kirby said.
The Secret Service closed the investigation on July 13, eleven days after the substance was found. Agents spoke with elected representatives and said that around 500 people had passed through the area where the drug was located and they couldn't figure out who was responsible from within that large number. Furthermore, they confirmed the drug was found in a locker in a vestibule near the West Wing, but the key to that locker was now "missing."
Donald Trump added to the accusations of a cover-up during a speech in Florida on July 15. He said he finds it hard to believe that a building with so many cameras and security processes cannot find who was responsible. "They said they did not have any cameras. Like hell they didn't," Trump said. In an interview with Maria Bartiromo on Fox News, he repeated the claim, saying federal agents must know who the culprit was because, "They're really smart, and really good at what they do."
A former federal agent agrees with President Trump and told the New York Post, "You don't have to be Columbo to figure out who was there." The unnamed agent went on to say that America is a nation of two justice systems. He said federal agencies were able to identify and prosecute hundreds of protestors present on January 6, 2021, but can't locate a single individual who brought cocaine to the White House. "Suppose that was anthrax, would the answer be the same?" he asked.
Copyright 2023, StraightNews.org