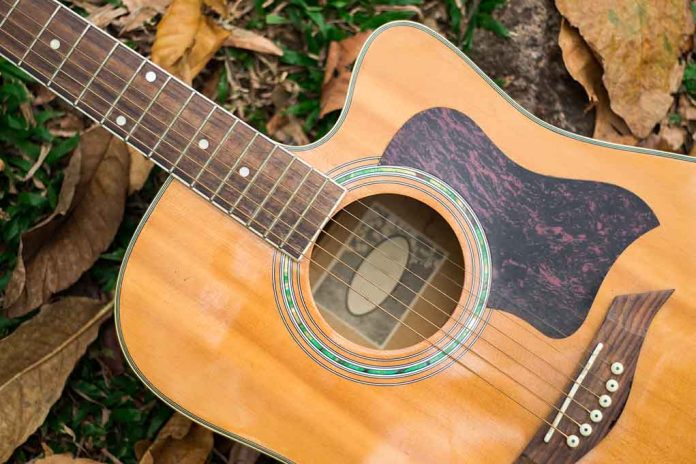 Country Music Singer Dies Just Hours After Wedding
(StraightNews.org) – The days and weeks after a couple is married are commonly called the honeymoon, as just about everything in the relationship seems nearly perfect. Eventually, the excitement fades, and the daily, and often hard work of loving one's partner begins. But, some couples never get to that part of the relationship. One such person who will never experience this is country music singer Jake Flint, as he died just hours after getting married to the love of his life.
On Saturday, November 26, Jake Flint passed away in his sleep at the age of 37. Just hours before, he married his fiance, Brenda Wilson, at a rural Oklahoma wedding. As of Thursday, December 1, no cause of death has been determined.
A few days after his passing, Flint's now-widow posted on Facebook that she "should be going through wedding photos but instead I have to pick out clothes to bury my husband in." Just a few days prior, she had posted a photo of her and Jake dancing while getting photos taken on their special day.
Musician Jake Flint dies just hours after his wedding https://t.co/bks8yNa8q9 pic.twitter.com/wvIkJL3rqX

— CTV News (@CTVNews) November 30, 2022
Flint rose to fame in 2016 with his record "I'm Not OK," which pushed him to win the breakout artist of the year from Oklahoma's We Are Tulsa Music Awards.
The deceased musician's former manager, Brenda Cline, highlighted her client and friend's big heart by telling The Oklahoman she had "never met a new artist that was so loved." She also noted there was no one in the world who disliked the singer, who had both a huge heart and a smart mind for business.
Copyright 2022, StraightNews.org