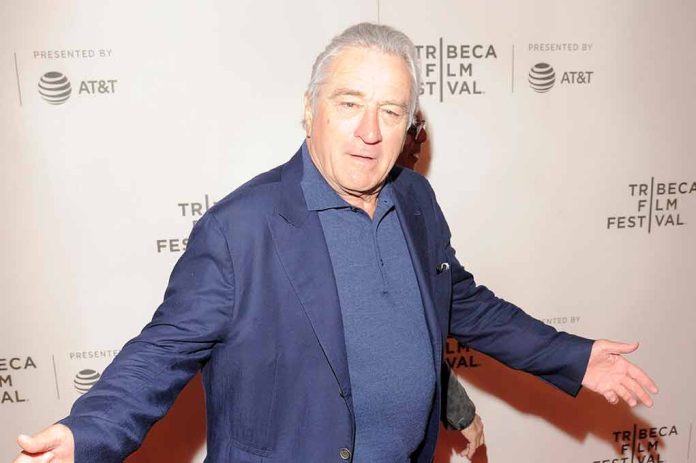 (StraightNews.org) – Robert DeNiro's daughter has confirmed that his grandson died from taking pills laced with Fentanyl. Drena DeNiro, the Oscar-winner's oldest daughter, posted a message on Instagram that read, "Someone sold him Fentanyl-laced pills that they knew were laced yet still sold them to him, so for all these people still f***ing around selling and buying this s***, my son is gone forever."
The death of 19-year-old Leandro De Niro Rodriquez was announced on July 3. DeNiro said he was "deeply distressed" and asked for privacy so the family could grieve peacefully.
Overdose from Fentanyl is now the number one cause of death in US adults aged 18 to 45. The Centers for Disease Control (CDC) said the drug is deadly even in small doses and kills more than 100 people per day. The CDC warns, "It is commonly mixed with drugs like heroin, cocaine, and methamphetamine and made into pills that are made to resemble other prescription opioids. Fentanyl-laced drugs are extremely dangerous, and many people may be unaware that their drugs are laced with Fentanyl."
Fentanyl enters the US via the southern border and is manufactured by cartels using chemicals imported from China. It is a synthetic opioid that mimics the effects of heroin but is around 50 times more potent. It is said to be 100 times more powerful than Morphine.
Republicans in Congress have long argued for stricter controls on the border to stem the flow, and Presidential candidate Ron DeSantis recently said he would use lethal force against traffickers. Senator JD Vance of Ohio suggests that China should be held at least partly responsible for the crisis. Vance called for a tariff increase on Chinese goods to "extract a massive economic cost."
Drug Enforcement Administration Administrator Anne Milgram also says China has a part to play, adding that the communist country has consistently refused to cooperate with the US in fighting the impact of the drug. China said the problem is "made in the USA."
Copyright 2023, StraightNews.org