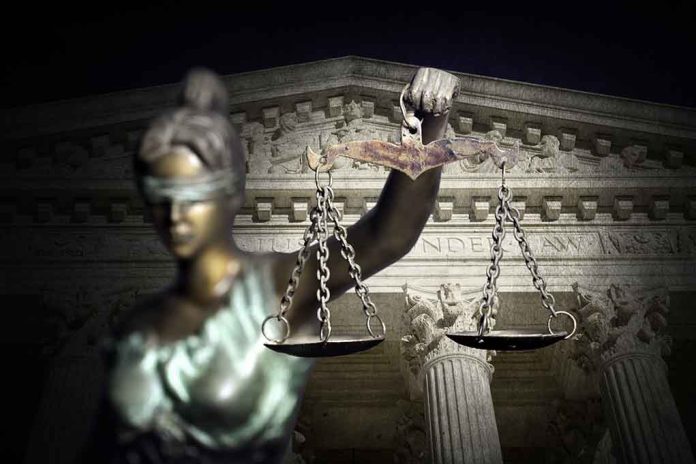 (StraightNews.org) — Supreme Court Justices should be considered as possible culprits in efforts to find out who leaked the Roe v. Wade decision in 2022. Former Acting Attorney General Matt Whitaker said it is possible that one of the more liberal-leaning Justices may have been responsible for the breach. He said the integrity of the Court had been seriously undermined by the incident and it has now become like the rest of government, "just a bunch of leakers and liars."
Whitaker suggested that when investigating a leak, it is vital to first establish who benefits from it. This could include Justices, as well as any member of the Court staff. He added that even if it were shown to have been leaked by a Justice, this would be almost impossible to prove.
The Supreme Court announced on January 19th that it could not find who was responsible for leaking the draft opinion showing that the Court was preparing to overturn Roe v. Wade. Marshal of the Supreme Court Gail Curley, who performed forensic analysis and interviewed hundreds of employees, led the 8-month-long investigation. Curley concluded that it was unlikely that the Court's IT system had been hacked and could find no evidence among the Court's computer devices or networks. As part of her investigation, the Marshal said she had spoken to the Justices, who had actively cooperated. She said she found no evidence that either the Justices or their spouses were involved in the leak.
Following the disclosure in May 2022, protests erupted across the United States. People from both sides of the abortion debate took to the streets by the thousand. Rallies took place at the Supreme Court, prompting the erection of security barriers outside the building.
Roe v. Wade was overturned on June 24th, 2022. The ruling meant that individual states could legislate to restrict or ban abortion because the federal injunction on doing so had been lifted.
Copyright 2023, StraightNews.org