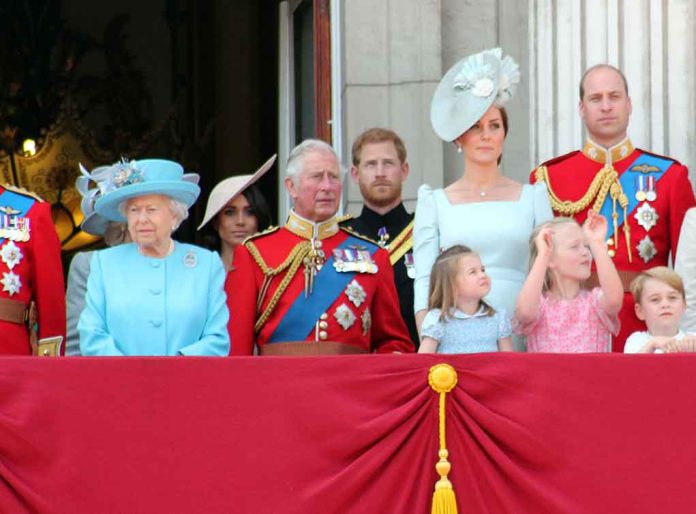 Meghan Markle's Lies Called Out By Old Co-Worker
(StraightNews.org) – Meghan Markle, the Duchess of Sussex, has had quite the modeling and acting career, which eventually led to her marrying into the Royal English family. She now uses fame for various things, including finding listeners for her podcast, "Archetypes." In a recent episode featuring Paris Hilton, Markle claimed the game show "Deal or No Deal," which she worked on, "objectified" her and "reduced" her worth to that of a "bimbo." However, a coworker from that time called it a lie.
In episode 6 of "Archetypes," the Duchess said her job in the game show was to hold a briefcase, and noted there were various "stations" for the women, including those who needed padding in their bras or fake eyelashes applied. She noted how during her time on the show, she felt valued for "beauty" over "brains."
However, a fellow briefcase girl from the early 2000s, Patricia Kara, said those claims were untrue. Speaking with "Inside Edition," the now 50-year-old woman noted, "there was no bra station" and that she "never ever felt" objectified as Markle had alleged.
< Meghan had claimed: 'There were different stations for having your lashes put on, or your extensions put in, or the padding in your bra.' 
However, according to Patricia, no such 'station' ever existed. > 🤣🤣🤣💥🤦🏻‍♀️🔍👙https://t.co/brhsWDxMuk

— Baroness Bruck (@BaronessBruck) October 21, 2022
Kara also emphasized how her career only went up from working the show, something she's incredibly grateful for. In a similar vein, Megyn Kelly attacked Markle's comments in her latest podcast, noting the princess "loved every minute" of her time on the show and fully understood what the position was about before ever stepping foot in the studio.
Copyright 2022, StraightNews.org