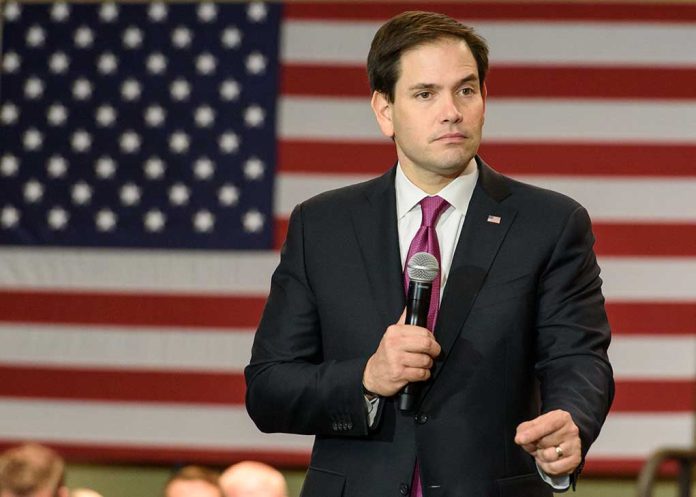 (StraightNews.org) — Republican Senator Marco Rubio spoke out about the on-going feud between Governor Ron DeSantis and Disney and said he is concerned that DeSantis is targeting the entertainment giant. Rubio believes it's perfectly legitimate to question or change the self-governing status of Disney, but to do so in retribution for opposition to legislation, is worrying.
Speaking to Fox News, Rubio said a problem is created if companies believe they cannot dissent from the views of the state's government. He agreed that targeting private businesses or individuals, because they disagree with legislation, is an infringement of their rights and does not portray the DeSantis administration in a positive light.
The comments come after Disney filed a lawsuit against the Sunshine State, alleging that Mr. DeSantis has harmed its business and is interfering with its First Amendment rights.
The feud started last year when DeSantis passed the Parental Rights in Education Act that prevented teachers in educational institutions from discussing adult material, such as transgenderism, with young children. Disney vowed to oppose the law.
Governor DeSantis is one of America's most fervent opponents of "woke" concepts and has also outlawed critical race theory in school. Additionally, he has placed age restrictions on so-called drag shows.
Critical race theory is the idea that America is racist and white people oppress black people.
Pressure is increasing on DeSantis as other Republicans question the wisdom of the feud. Presidential candidate Nikki Haley publicly offered to accommodate Disney, and its 77,000 jobs, in her home state South Carolina. "We're not woke," she said.
Donald Trump mocked the Governor, who is expected to launch a bid for the White House, and said he is being "destroyed" by Disney. The former President said the feud was a public relations stunt that has gone sour for DeSantis.
On a trip to Israel, Governor DeSantis dismissed the lawsuit and said it was merely political posturing on Disney's part.
Copyright 2023, StraightNews.org