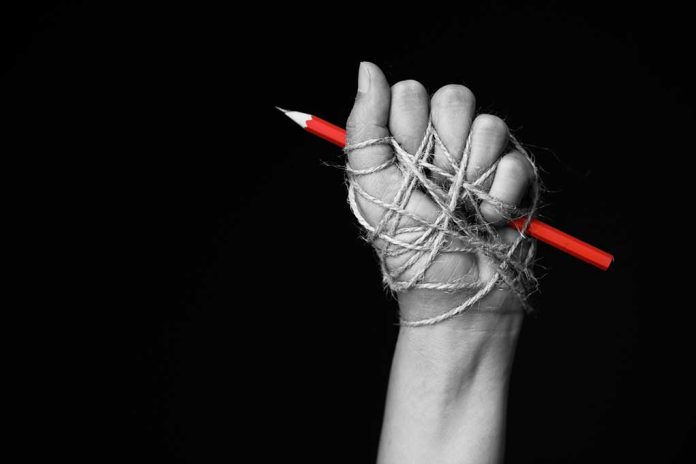 (StraightNews.org) — Acclaimed author Salman Rushdie has said that rewriting books in the name of sensitivity amounts to absurd censorship. He was responding to news that the works of children's author Roald Dahl are being re-worded to be more considerate of the modern era. The changes include making the Oompa-Loompas in Charlie and the Chocolate Factory gender-neutral. It is part of a growing trend of publishers utilizing so-called sensitivity readers alongside editors to make the books reflect woke modern principles.
Rushdie said, "Roald Dahl was no angel but this is absurd censorship. Puffin Books and the Dahl estate should be ashamed."
Changes to Dahl's books will include the removal of the words "fat" and "ugly" while "men" is changed to "people" and sons become daughters. A spokesman for Puffin, the publisher of Dahl's books, said it is not unusual for language to be altered and that any changes will be small and carefully considered.
Free speech groups have expressed concern about the alterations. Suzanne Nossel of the free expression group PEN America said that editing old works to conform to present-day sensibilities is a new and dangerous weapon in the war on freedom of speech.
Salman Rushdie is likely to be more aware than most of the threat of censorship. The author spent many years in hiding as a result of a fatwa calling for his death. Iranian clerics called upon the Islamic faithful to kill Mr. Rushdie when they deemed his book The Satanic Verses offensive to Islam. The book was published in 1988 and resulted in riots across the world. The novel is said to depict the Muslim Prophet Mohammed in an unflattering light.
Rushdie lost sight in one eye and the use of one of his hands when he was stabbed at a convention in New York in August 2022. Hadi Matar, 24, of Fairview, New Jersey, was arrested and charged with attempted murder. The Iranian fatwa remains in effect.
Copyright 2023, StraightNews.org