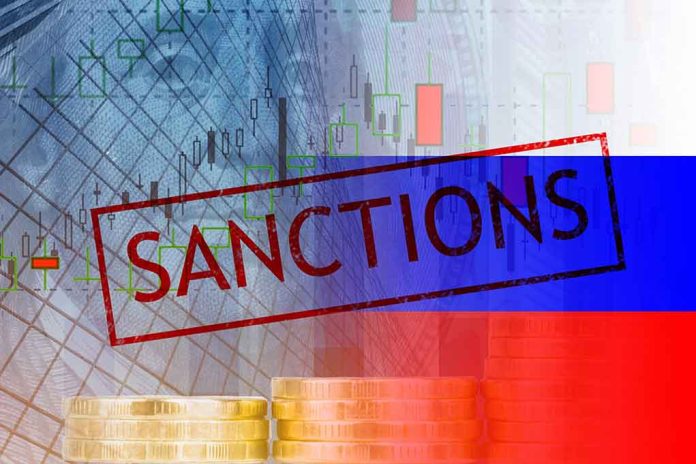 US Delivers Russia a Critical Blow – Can They Even Recover from This?
(StraightNews.org) – Ever since Russian President Vladimir Putin invaded Ukraine, various other countries have sanctioned his nation. The latest fiscal punishment comes from the United States, which decided to no longer allow the aggressive nation to pay its debt using American institutions. This action will likely lead Russia to default on its debt.
On Wednesday, May 25, the US Treasury let an exemption that allowed Moscow to pay its foreign debt through US and international banks expire. Up until now, despite its war in Ukraine, the country had been paying its debts. However, Russia is now unable to make payments on these accounts, which will likely lead it to default after a 30-day grace period that begins at the end of June.
Author and international relations expert Samuel Ramani shared more:
This move pushes Russia on the brink of a debt default. The Kremlin has repeatedly stated that the West has defaulted on Russia through the implementation of sweeping sanctions, especially on Central Bank assets https://t.co/KYOKOQehXg

— Samuel Ramani (@SamRamani2) May 24, 2022
The last time Russia defaulted on its debt was during the 1917 Bolshevik Revolution. This time, however, it will likely have little effect on the international markets which are mostly already cut off from the country due to sanctions over its ongoing attack on Ukraine.
Russia may argue it's not in default because it does have the money to pay its debts, but has instead been prevented from paying them. This argument will fall flat though as Russia's aggression is the whole reason it's under sanctions. But, any country defaulting on its debts will shake up the world economy just a little bit — even one as isolated as Russia is right now.
Copyright 2022, StraightNews.org