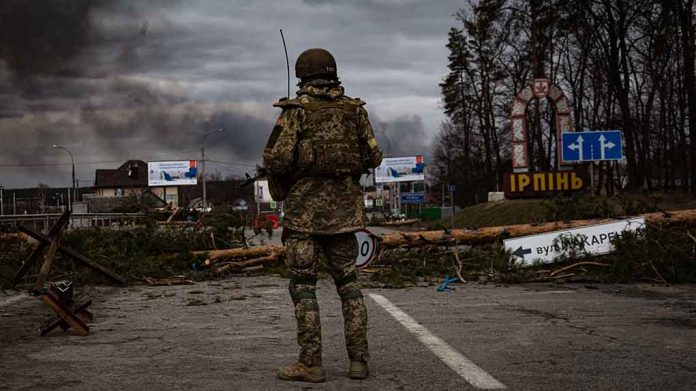 (StraightNews.org) – The number of Russian troops lost since the conflict with Ukraine began has passed 250,000. On August 7, the General Staff of Ukraine's Armed Forces reported that 250,240 Russian troops have died since the invasion got underway in February 2022. The figure is not confirmed, and the Kremlin has not commented or offered an alternative number.
Regardless of the death toll, analysts increasingly observe that neither side is making significant gains. Ukraine's much-awaited counteroffensive appears to have kept Russian forces at bay, but both sides seem to be struggling to make an impact.
Recruitment issues are reportedly hampering Russia's campaign as it struggles to replace lost troops. In July, The Moscow Times reported that defense officials were increasing efforts to recruit women into combat roles, and the age at which men can fight was increased to 70 years old. The Kremlin denied any efforts to bring female fighters on board and said this would only happen as a last resort.
Tatyana Butskaya, first deputy chairman of the State Duma Committee on Family, Women and Children, said women in Russia "guard the hearth" and "women have always taken a different defense."
In March, British intelligence services reported that the Kremlin sought an extra 400,000 soldiers but fell far short. Specific areas of the country were targeted as part of the recruitment campaign. One BBC report alleged that military officials distributed subpoenas to some residents telling them to register with military offices. Authorities said they were merely collecting information rather than mandating service.
Reuters reported in April that the total tally of deaths was around 354,000 – a figure estimated by US intelligence documents leaked online. The American assessment also noted that the war would likely extend beyond 2023. "Russia's grinding campaign of attrition in the Donbas region is likely heading toward a stalemate, thwarting Moscow's goal to capture the entire region in 2023," the documents stated. Officials said the files were altered, and their status remains unclear.
Copyright 2023, StraightNews.org