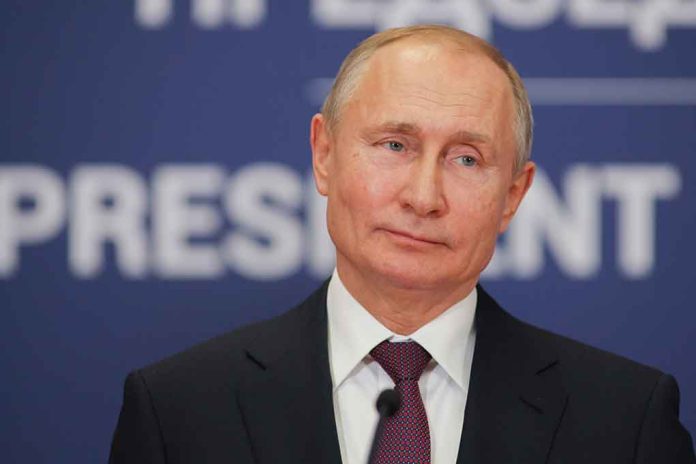 Russia Turns a Blind Eye To War Crimes, Makes Big International Plans
(StraightNews.org) – When Russian President Vladimir Putin invaded Ukraine in February, boycotts and sanctions of various kinds were imposed on the aggressive nation. Many sports organizations have banned Russian athletes from participating in competitions that would qualify them for the Olympics, although the International Olympic Committee (IOC) has not banned the Russian Olympic Committee itself, which officially submits the names of those who will compete in the games. As of now, Russia is still planning to send its best to Paris in 2024.
On Tuesday, July 26, Russian Olympic Committee President Stanislav Pozdnyakov wrote on Telegram messenger that his group "is a full-fledged participant in the [event's] movement." He noted that the country is already preparing to send its most accomplished athletes to the games by organizing housing in the Olympic village and continuing the training of its people as qualifications begin.
Russia is already making plans for its athletes to compete at Paris 2024 despite bans in other events following the invasion of Ukraine https://t.co/qq0gWvB1Jq

— MailOnline Sport (@MailSport) July 26, 2022
If Russia can get some contenders to the Olympics, the games may face quite a few boycotts, especially from Ukraine and its allies. The defending nation already withdrew its players from an International Judo Federation competition, highlighting that 11 of the 24 Russian athletes, which participated as neutral figures without a flag or anthem, were in the nation's military.
When China held the Winter Olympics in February 2022, some nations boycotted the event in various ways due to their continued human rights abuses. Do you think a similar occurrence will happen for the Paris 2024 games if Russian competitors arrive on the scene?
Copyright 2022, StraightNews.org
Have thoughts on this story? Reply to your email or send a message to today(at)straightnews.org to share. We appreciate hearing from our readers.