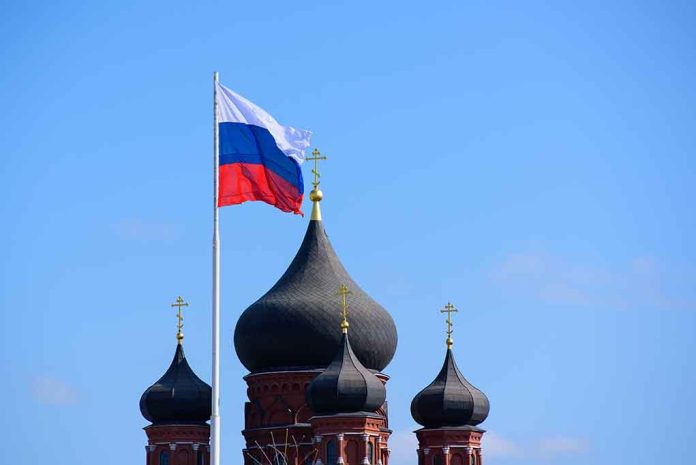 Russia Demands Obedience From Arab Nations — Or Else
(StraightNews.org) – In the more recent weeks of the Russia-Ukraine conflict, international attention has heavily centered on the issue of grain exports. Ukraine is one of the world's biggest exporters of the commodity, and its severely reduced capacity for shipping has taken its toll on the global economy. Russia has just agreed to allow Ukrainian ports to start shipping the crops again in a mediated deal, but the accord comes with a stern warning from the Kremlin.
On Monday, July 25, during an official trip to Egypt, Russian Foreign Minister Sergey Lavrov made a statement about the possibility of Arab nations using the resumed grain shipments as a means of sneaking weapons into Ukraine. He told countries in the region not to adopt this strategy, stating that Russian authorities would check every ship traveling into a Ukrainian port.
Russia warns Arab countries against smuggling weapons to Ukraine https://t.co/pDbHRQ6II8

— Fox News (@FoxNews) July 26, 2022
The war-torn nation is currently holding millions of tons of grain as exporters have not been able to safely get it out of the country. The new deal could see shipments leaving again by the end of this week, officials report.
However, Lavrov's statement may inspire further disquiet about Russia's intentions with regard to the grain market. American and English officials have already cast doubts about whether Moscow will allow crop trade routes to remain open for very long.
Copyright 2022, StraightNews.org