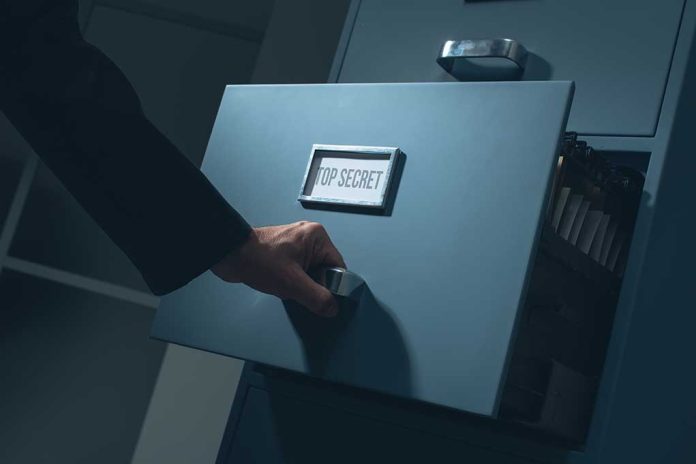 (StraightNews.org) – The mother of a US sailor charged with supplying information to China allegedly encouraged her son to commit the criminal act because she believed it would improve his employment prospects. Assistant US Attorney Fred Sheppard made the claim during a court hearing in San Diego, where Jinchao Wei is standing trial on espionage charges.
The issue arose as prosecutors argued that Wei should not be released because when he was with his mother in Wisconsin over the Christmas period, she allegedly told him to cooperate with Chinese officials because he may be able to use that as leverage to secure work with the Chinese Communist Party (CCP) after the Navy.
The Department of Justice charged Wei with offenses under the Espionage Act which criminalizes providing information to foreign governments. It is alleged that CCP officials approached Mr. Wei in February 2022, midway through his application to become an American citizen. The Chinese representative asked him to supply photos from inside the USS Essex aircraft carrier. Prosecutors say he provided pictures and blueprints from the interior of the vessel.
In a second similar case, 26-year-old sailor Wenheng Zhao, who is based in Los Angeles, was charged with likewise offenses. He allegedly accepted a payment of $15,000 from Chinese operatives in exchange for photos and videos detailing Navy exercises, facilities, and operations between August 2021 and May 2022. The information allegedly supplied included details of US military exercises in the Indo-Pacific region, which the Chinese official said was required for maritime economic research.
Brig. Gen. Pat Ryder said, "The broader issue of espionage or the lack of proper handling of classified information is as old as warfare itself.. we have done a very thorough analysis on steps that can be taken to further tighten controls."
Both sailors face sentences ranging from 20 years to life in federal prison if convicted. US Attorney Randy Grossman said when military personnel choose cash over country, the US will respond "aggressively" to this "ultimate act of betrayal."
Copyright 2023, StraightNews.org