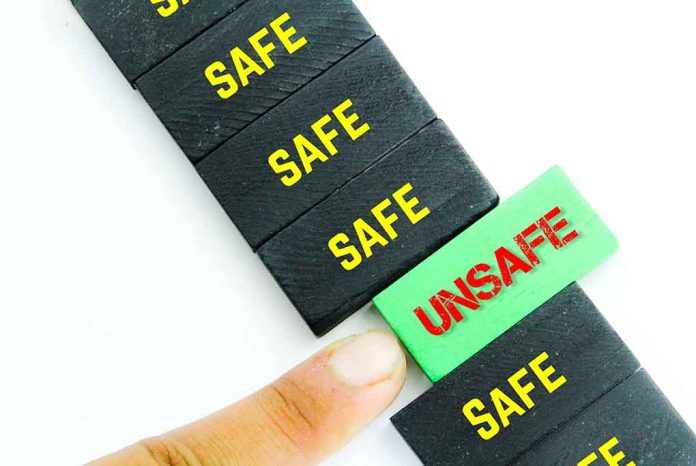 (StraightNews.org) — A group of local business owners in Santa Monica, California, have erected a sign in the Third Street Promenade shopping area saying "Santa Monica is Not Safe: Crime, Depravity, Outdoor Mental Asylum."
The area was once a mecca for tourism and high-end shopping but has been blighted by crime and visible homelessness. The sign was displayed by the Santa Monica Coalition, an alliance of local business people and residents.
On its website, the group describes itself as a collective of homeowners, renters, business owners and locals that "was created to address the local humanitarian crisis, the rise in crime and the lack of responsiveness from the City of Santa Monica to address public safety concerns that are impacting the quality of life of residents, businesses, and tourists in Santa Monica."
In April this year, the city was named one of the most dangerous in California. The Safewise.com report ranked Santa Monica as only the 224th safest city in the state, down from 222nd in 2021.
Santa Monica City Council says it is looking at ways to improve safety and will increase police presence there. "Everyone is in a constant state of alertness and nervousness, it seems. Everybody's looking over their shoulder," said City Councilman Phil Brock.
The growth in crime in the city is part of a trend of accelerating crime rates throughout the Golden State. The Public Policy Institute of California, in a report in October, said that violent crime had risen in almost every county. Throughout the state, homicide had increased by 7.7%, rape by 7.9%, and aggravated assaults by 8.9%. The report also showed that violent crime in California is higher than the national average.
"It's humiliating," said one Santa Monica resident. "We've been trying to get the word out. I feel really bad for people who don't know, like tourists," she said.
Copyright 2022, StraightNews.org