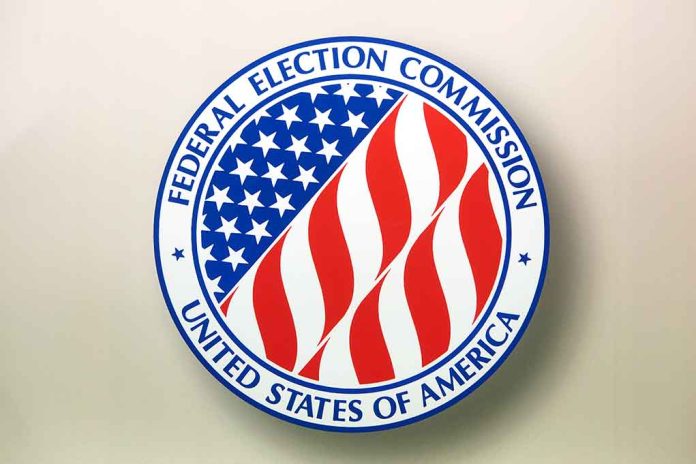 (StraightNews.org) — Newly elected New York Rep. George Santos has been accused of hiding the source of his campaign funding for the November midterms last year. The Campaign Legal Center, a watchdog based in Washington, D.C., has filed a complaint with the Federal Election Commission claiming that unknown individuals or corporations had funneled money to Santos's campaign.
The complaint accuses Santos of engaging in a straw donor scheme. It claims that unknown individuals gave money to Santos that was disguised as salaries and dividends. "As such, there is reason to believe unknown persons made, and Santos knowingly and willfully acted as a straw donor for, illegal contributions to his campaign, which the campaign knowingly accepted," the complaint reads.
The watchdog is also accusing Santos of falsifying reported disbursements and submitting false disclosure reports.
Santos entered Congress in January under a cloud of scandal surrounding lies he told during his election campaign. He admitted that he was untruthful about his education, his previous employers, and his religious background.
Upon his arrival on Capitol Hill, he refused to answer questions from reporters about his controversial election campaign. He continues to insist that he will not resign despite calls from both parties for him to do so. Fellow New York Republican Mike Lawler called Santos's conduct an embarrassment.
To add to his troubles, Brazilian authorities have reopened a criminal case against him for alleged fraud in 2008. The case had been closed because authorities there were not able to locate the embattled Congressman. Rio de Janeiro's prosecutor's office has said it will now make a formal request with the Department of Justice to inform Santos of the charges.
As a result of his campaign dishonesty, he is also facing the prospect of investigation by Congress, prosecutors in the Eastern District of New York, and the Nassau County District Attorney.
Copyright 2023, StraightNews.org