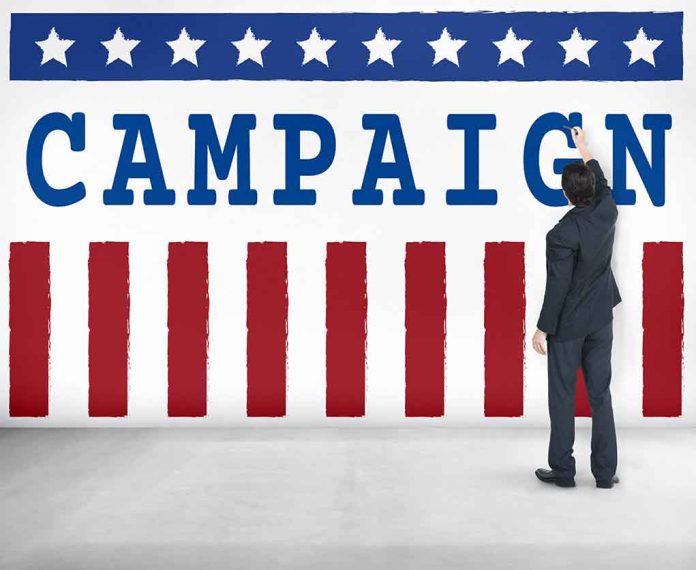 (StraightNews.org) — New York Rep. George Santos has announced he intends to seek re-election in 2024. His announcement comes despite numerous calls for his resignation, including from fellow Republicans. He also faces several investigations into his finances, as well as criminal probes resulting from his admission that he lied during his campaign in 2022.
"Since the Left is pushing radical agendas, the economy is struggling, and Washington is incapable of solving anything, we need a fighter who knows the district and can serve the people fearlessly, and independent of local or national party influence," he said.
He will, however, have to contend with an uphill battle.
The first challenger to declare from the Republican side is Afghanistan war veteran Kellen Curry. Curry is running to restore integrity and honesty to congressional politics and condemns Santos for violating the trust of the people of New York.
For the Democrats, Josh Lafazan from Nassau County will challenge Santos. He said the Congressman should be in prison and called him a liar and a fraud. In addition, fellow Democrat Tom Suozzi, the previous occupant of Santos' seat, may return to politics and run again to represent the third congressional district of New York. Press reports claim that Suozzi has spoken with House Minority Leader Hakeem Jeffries and New York State Democratic Committee Chair Jay Jacobs about returning to the political fray to oust Santos.
Rep. Santos has recently been under even more scrutiny after filing his financial records with the Federal Elections Commission. The documents show that his campaign paid more in refunds between January 1st and March 31st than it received in donations.
Since the initial story broke about fabrications he told during his election campaign last November, more allegations of bizarre behavior have surfaced. He was accused of theft by former roommates and was a political activist using the name Anthony Devolder until 2019. During his campaign, he lied about being Jewish and about his work and educational experience.
Copyright 2023, StraightNews.org