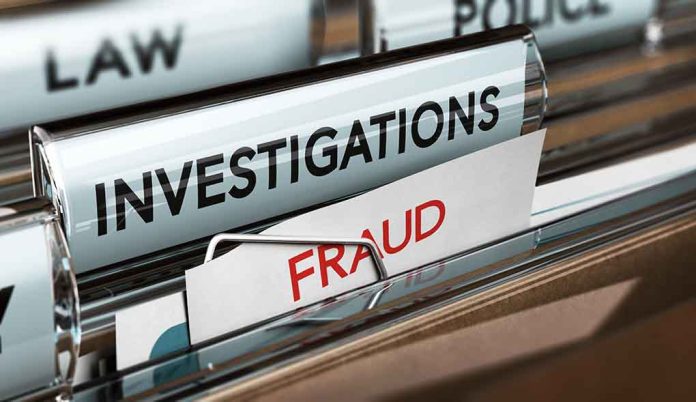 (StraightNews.org) — George Santos is reportedly being investigated by the FBI over an alleged charity scam. The embattled New York Rep. is currently also under investigation by Nassau County District Attorney Anne Donnelly, a fellow Republican, for lying during his midterm election campaign in November 2022. The Republican Representative admitted to lying about his work and education history, as well as his religion. His finances are also under scrutiny.
The FBI said it would neither confirm nor deny the existence of an inquiry into his part in a scam involving a service dog named Sapphire.
Military veteran Richard Osthoff needed to raise funds for essential surgery for his dog and an acquaintance introduced him to a charity called Friends of Pets United. This charity was reportedly led by Anthony Devolder, an alias used by Santos until as recently as 2020. The $3000 needed was raised by the charity using a GoFundMe page, but the funds were not donated for the animal's surgery as Santos allegedly claimed the dog could not be cured and the funds would go to his charity instead. Santos then stopped responding to Mr. Osthoff and the dog passed away in early 2017.
The stories emerging about the Congressman are increasingly worrying and his colleagues on both sides of Capitol Hill have expressed growing concern. In mid-January, former roommates came forward to say he had stolen from them. He has more recently become the subject of ridicule as recordings of him singing karaoke songs made their way around social media, accompanied by extensive mocking.
Santos stood down from his assigned House Committees in late January but said this was temporary and he would use the time to repair his reputation. He continues to insist that he will not stand down from Congress, despite calls from his fellow New York Republicans to do so. He said he is focused on his constituents and will work hard for their interests.
Copyright 2023, StraightNews.org