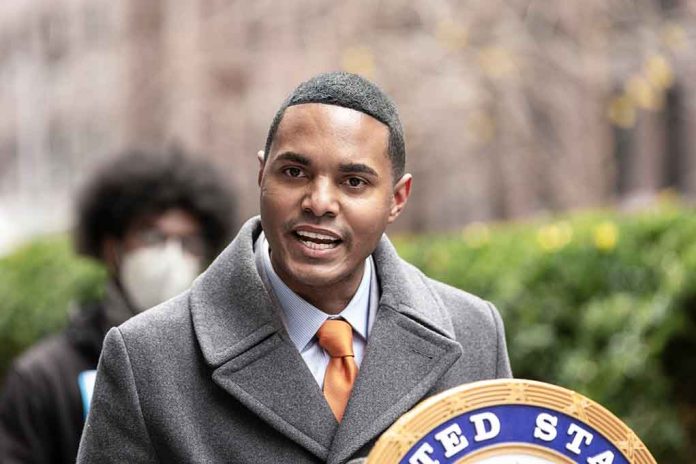 (StraightNews.org) — House Speaker Kevin McCarthy has said that embattled Republican Congressman George Santos may be removed from office if the House Ethics Committee finds that he has broken the law. McCarthy has not joined in the chorus of calls for Santos to resign, saying the New York Rep. was duly elected and he is in the House at the will of the people. "The American public in his district voted for him. He has a responsibility to uphold what they voted for, to work and have their voice here, but at any time, if it rises to a legal level, we will deal with it then," McCarthy told reporters on January 24th.
Santos was elected to the House in November to represent the 3rd Congressional District of New York. Following his election however, he admitted he had lied during his campaign. He said he fabricated his work and educational history and said he was Jewish when in fact he is Catholic. He is currently under investigation by the Nassau County District Attorney and federal prosecutors in New York. His finances have come under scrutiny and former roommates have accused him of theft. Video footage has emerged of him using the names George Devolder and Anthony Devolder in 2019, and both Democrats and Republicans have demanded his resignation.
In January, his fellow New York Reps. Ritchie Torres (D) and Daniel Goldman (D) filed an ethics committee complaint against Santos and hand-delivered a copy to his own office. The Reps. requested an investigation into allegations that Santos failed to file timely, accurate, and complete financial reports.
Santos sits on the House Small Business Committee and the House Science, Space, and Technology Committee despite objections from Democrats and Republicans. Speaker McCarthy had told reporters that while he did not object to the Rep. sitting on committees, he could not take part in panels that required a high level of trust and integrity.
Copyright 2023, StraightNews.org