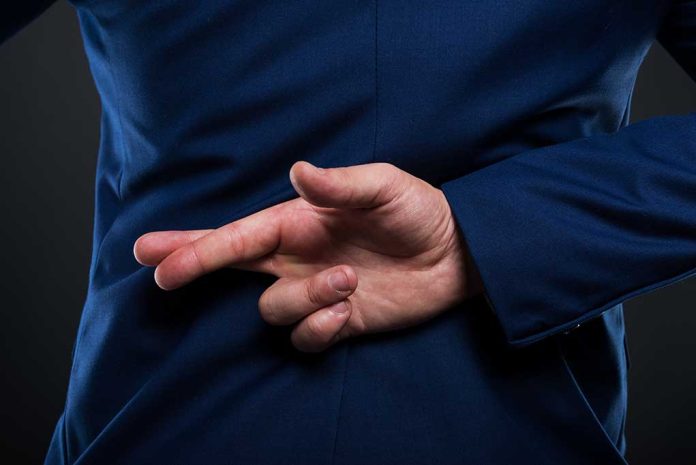 (StraightNews.org) — Representative George Santos has said he did not expect to get caught lying in his election campaign because he got away with it before. In an interview with British broadcaster Piers Morgan, Santos said he ran the same campaign of lies in 2020 and was not discovered. He added that he is now embarrassed about the situation but that it is "humbling" to be forced to publicly admit to lying.
The New York Rep. continues to face calls for his resignation having acknowledged that he told a series of significant lies in his 2022 campaign. These included the fabrication of his educational qualifications. He told voters he had a Master's Degree in business when in fact he has not studied at any university. Santos told Morgan that his lack of a college education is one of the great regrets of his life.
The Congressman also lied about being Jewish and even spoke at the Republican Jewish Coalition's annual leadership meeting in Las Vegas in November 2022. A spokesman for the Coalition later denounced Santos for deceiving them and said he would no longer be welcome at their events. Rep. Santos had bizarrely claimed to be descended from European Jews who fled the holocaust when in fact his ancestors are South American Catholics.
When Morgan pushed him on the state of his credibility, Santos acknowledged he had a mountain to climb if he is to rebuild trust. He admitted that it was a situation of his own making and said he had been a "terrible liar."
The latest scandal to engulf the Congressman is an allegation of inappropriate behavior toward staff. A former aide accused him of making improper advances while they were working together in January. His accuser, Derek Myers, was charged with wire-tapping while working as a journalist in 2022, but he denied the charges and the indictment was dropped. Myers said he has written to the House Ethics Committee and reported the matter to Capitol police.
Copyright 2023, StraightNews.org