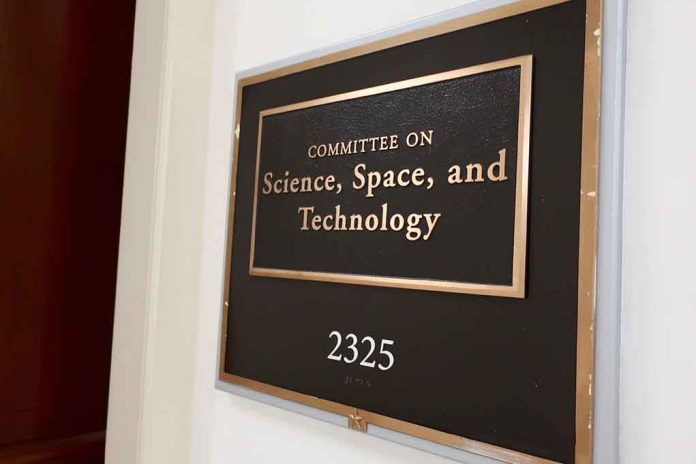 (StraightNews.org) — Embattled Rep. George Santos has stepped down from his two congressional committees a day after meeting with House Speaker Kevin McCarthy. The New York Republican has been under fire since he admitted to lying in his election campaign last November. He also faces investigations over his funding, as well as irregularities in his campaign finance report. He had been assigned to the House Committee on Small Business and the House Science, Space, and Technology Committee.
Santos said his resignation from the committees was temporary and would give him the time to repair his reputation. Having met with McCarthy he said, "I want to thank Speaker McCarthy for meeting with me to discuss the matter and allowing me to take time to properly clear my name before returning to my committees."
The news was welcomed by House Republicans and there is speculation on Capitol Hill that Santos has been removed from committees to smooth the way for McCarthy to bar the controversial Minnesota Rep. Ilhan Omar from the Foreign Affairs Committee. Democrats reacted with fury when McCarthy blocked appointments for California Reps. Adam Schiff and Eric Swalwell, and stated he wants to do the same with Omar. While there is no formal connection between the Santos and Omar cases, the removal of Santos will undoubtedly boost the Republican moral argument for blocking the Democratic Representatives. Omar has been accused of antisemitism, while Schiff and Swalwell were described as national security risks by McCarthy.
Santos has reiterated his intention to remain in Congress despite cross-party calls for his resignation. He also maintains that he stood down from the committee roles of his own volition. He said he will continue to represent the people that elected him. "This was a decision that I take very seriously. It is important that I primarily focus on serving the constituents of New York's Third Congressional District and providing federal-level representation without distraction," he said in a statement.
Copyright 2023, StraightNews.org