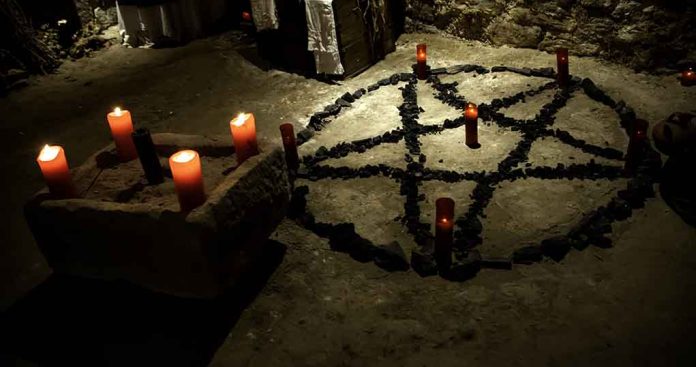 (StraightNews.org) — After-school Satan clubs are growing in popularity. Supported by the American Civil Liberties Union (ACLU), the Satanic Temple oversees the after-school clubs and has won significant free speech battles in the courts.
For example, in Pennsylvania, the Satanic Temple and ACLU sued a school district that prohibited the group from meeting on its premises. A federal court ruled that the Saucon Valley School District must permit the clubs to meet.
Rose Bastet of the Satanic Temple said the number of adherents to the ideology has grown due to media attention since the start of 2020. She said some Christian groups misrepresent the beliefs of Satanists and make it "seem like we were doing something nefarious." She said Satanist clubs in schools are among the few alternatives to mainstream religion.
On its official website, the Satanic Temple is described as a secular organization campaigning against religious excess. It emphasizes the need for people to act with compassion and empathy, encourages scientific inquiry, calls for the freedom of the individual (including the freedom to offend) and bodily autonomy, and claims that the "struggle for justice is an ongoing and necessary pursuit that should prevail over laws and institutions."
The organization was founded in 2013 by Malcolm Jarry and Lucien Greaves. In one of its more high-profile campaigns, the Satanic Temple threatened to place a statue of the Satanic icon Baphomet in the same place as a stone copy of the Ten Commandments near Capitol buildings in Oklahoma. The state Supreme Court, however, ordered the removal of the 10 Commandments, and the protest plans were dropped.
Michael Snellen, founder of Catholics for the Modern World, said the Satanic Temple's tenets are a lie, and its primary focus is to gain and maintain abortion rights. He furthermore dismisses the Satanist belief that justice should prevail over institutions. Instead, Snellen argues that without the institutional structures of lawmaking, "there is no such thing as true justice."
Copyright 2023, StraightNews.org