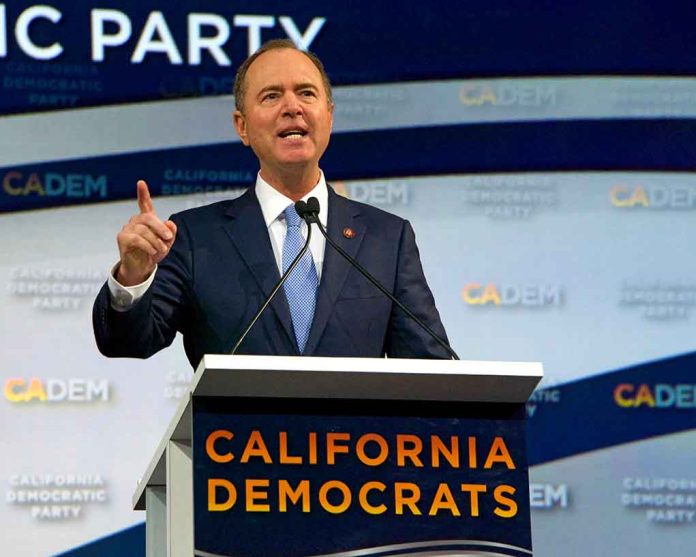 (StraightNews.org) — Rep. Adam Schiff (D-Calif.) has announced he will run for the Senate in 2024. Schiff will compete with Rep. Katie Porter (D-Calif.) who has also announced her intention to run for the seat currently held by Senator Dianne Feinstein, who is not expected to contest another election. Feinstein has yet to confirm her retirement, but the 89-year-old said she will make a definite decision in the coming weeks.
Schiff was the lead prosecutor in Donald Trump's first impeachment process and has been accused by House Speaker Kevin McCarthy of lying about Trump's connections with Russia. McCarthy has barred Schiff from taking a seat on the House Intelligence Committee as a result. In a video announcing his upcoming Senate campaign, the California Rep. took aim at former President Trump and his Make America Great Again (MAGA) philosophy. "I wish I could say the threat of Maga extremists is over. We're in the fight of our lives – a fight I'm ready to lead as California's next Senator," he said.
Fellow Democratic Rep. Katie Porter announced that she would run for the Senate seat on January 10th saying, "California needs a warrior in the Senate – to stand up to special interests, fight the dangerous imbalance in our economy, and hold so-called leaders like Mitch McConnell accountable for rigging our democracy."
In December, Porter came under fire from former staff member Sasha Georgiades for allegedly using racist language and mocking people who had contracted coronavirus. Georgiades also said the Rep. was against progressive Democratic policies and thought Republicans had better political ideas.
Senator Dianne Feinstein was first elected to the Senate in 1992 and is one of California's most popular Congress members. In 2012, she held her seat with almost 8 million votes, the highest number ever for any US Senator. She is the oldest member of Congress and the longest-serving California Senator in American history.
Copyright 2023, StraightNews.org