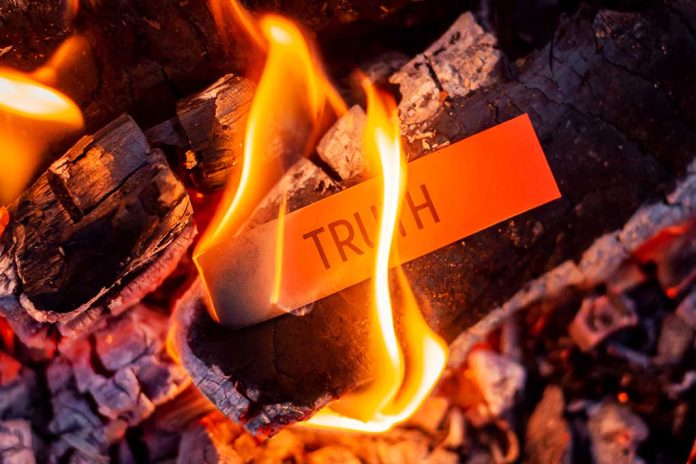 (StraightNews.org) — Missouri Republican Senator Eric Schmitt has called President Biden a threat to free speech and said the administration is lusting after its own Ministry of Truth. The Senator was speaking during a hearing on the "weaponization" of federal agencies by Democrats to target Republicans. "Since taking office, President Biden and his team have labored to suppress viewpoints with which they disagree, and in doing so they have infringed upon the individual freedoms of millions of Americans," he said.
The Senator went on to describe the First Amendment as the beating heart of democracy and said that Biden has infringed upon the benefits it provides to US citizens. He said the White House has colluded with big tech companies and threatened to remove their legal immunity if they did not do the bidding of the Democratic Party. He also stated that he is proud to have joined with Louisiana Attorney General Jeff Landry to sue the Biden administration for "this vast censorship exercise." The two men filed a lawsuit last year which stated that big tech had become an arm of the Biden government.
Following Schmitt's testimony at the hearing, matters fell into disarray and some attendees later described what transpired as a shouting match. When both Schmitt and Jeff Landry had testified, chairman Jim Jordan (R-OH) allowed them to leave the hearing without being questioned by Democrats. Rep. Stephen Lynch (D-MA) immediately complained about this but was told by Jordan that it is standard practice to allow witnesses to leave without cross-examination. Raised voices soon followed as frustration grew and Lynch loudly proclaimed that the proceedings were a "mockery and a disgrace" before asking for the hearing to be adjourned. Matters reportedly then descended further as people began speaking over each other and loudly debating whether witnesses should be subjected to examination. Following much heated argument, a motion to adjourn proceedings was put to the floor but rejected by Republicans, and so the hearing continued.
Copyright 2023, StraightNews.org