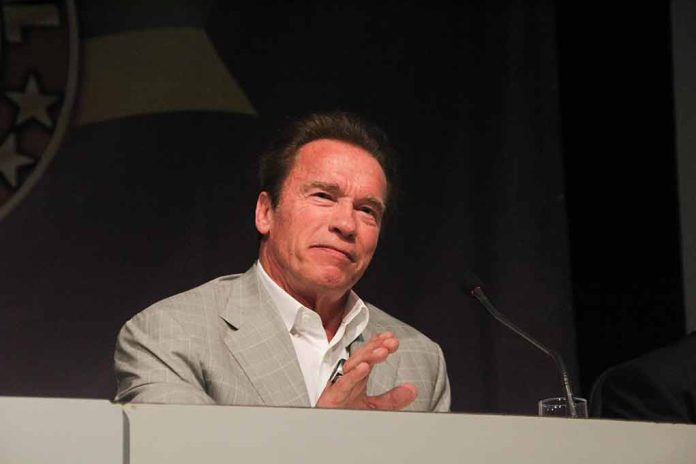 (StraightNews.org) — Former California Governor Arnold Schwarzenegger said Gavin Newsom making a bid for the White House is a "no-brainer." The film star turned politician told The Hollywood Reporter, "Every governor from a big state wants to take that shot."
When asked what he thinks about Newsom's performance, Schwarzenegger said he would do things differently, mainly because he is a Republican. However, he added that it is impossible to please people, and when he announced he was running for Governor, he lost a lot of support. Before his announcement, his approval rating was 80% but dropped by almost half when he formally entered the race.
Schwarzenegger delivered a speech at the Republican National Convention in 2004 explaining why he is a Republican. He said Democrats sound too much like the socialists in his home country of Austria. He added that when he first arrived in the United States, he heard Nixon talk about free enterprise and low government intrusion, and from that moment, he knew the GOP was the right party for him.
When he entered the Governor's race in 2003, he had never held public office. The former bodybuilder is best known for his work in hugely successful movies, including the starring role in the science-fiction franchise The Terminator. He was elected to the Governor's mansion in 2003 and ended his term in 2007. He could not run for the White House because he was not born in the United States.
The current Golden State Governor Gavin Newsom has denied he has any plans to enter a Presidential race, but observers say he is merely biding his time. He built a national profile when he launched an organization opposing GOP policies in Republican states. He said his Campaign for Democracy would oppose "authoritarian leaders" whom he accused of attacking fundamental freedoms. The video Newsom used to launch the organization featured images of Republican firebrands, including Arkansas Governor Sarah Huckabee Sanders and Florida Governor Ron DeSantis.
Copyright 2023, StraightNews.org