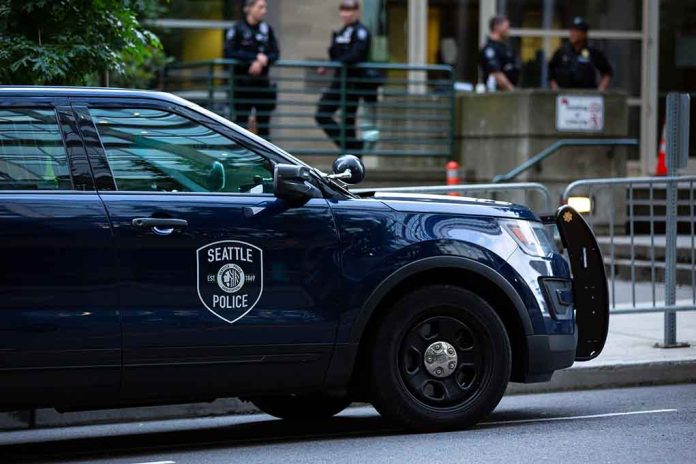 (StraightNews.org) — A committee has advised police in Seattle to apologize for events in the city following the 2020 death of Minneapolis man George Floyd. Floyd died when police restrained him, with one officer placing his knee on the suspect's neck and causing his death. Riots erupted across the United States as a result.
Seattle's Office of Inspector General made a total of 22 recommendations. Their report states that police should "acknowledge the harm to the BIPOC community caused by Seattle Police actions over time and issue a public apology for the actions of Seattle Police during the 2020 protests."
BIPOC stands for Black, Indigenous, and People of Color.
The panel said that an apology from the Seattle PD could repair the damaged relationship between law enforcement and residents. Commanders had failed to recognize the difference between protestors and rioters, the report continued, and officers had failed to learn from their mistakes.
Seattle was one of the worst affected cities in the country in the wake of the George Floyd scandal. Protestors took over an area and refused to allow police presence. The crowds forced officers from their station house in the Capitol Hill neighborhood where protestors maintained a so-called "autonomous zone" for weeks. An undercover reporter who spent five days inside the zone stated that he "witnessed a continuing experiment in anarchy, chaos, and brute-force criminality."
The recent report, however, focuses on events after the autonomous zone closed. These include a July 25th march on Capitol Hill during which police used force 140 times. On September 7th, there were 56 reports of police force, and on September 23rd, there were 45 instances over a period of 4 hours.
Overall, the panel has conducted four investigations into the police response to the riots and has made 139 recommendations. It also identified 229 factors that it says contributed to "undesirable incidents." It concluded that "SPD must truly protect and serve the community in ways that are just, fair and supportive."
Copyright 2023, StraightNews.org