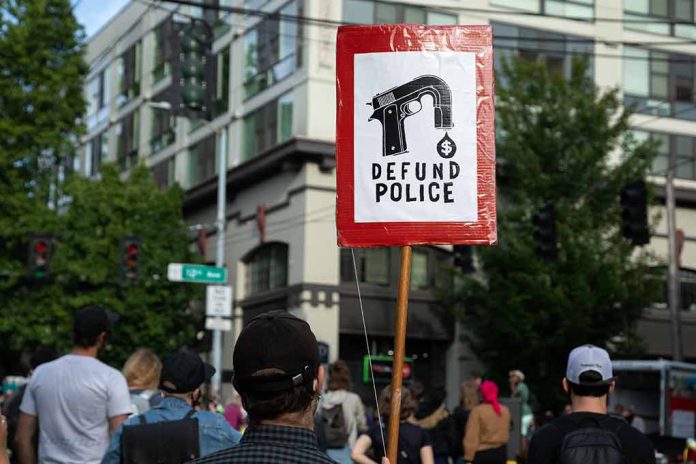 (StraightNews.org) – Seattle is to change its approach to drug offenses and restart prosecutions after years of liberal policies caused a surge in crime. The city was at the forefront of "defund the police" campaigns in 2020 following the death of George Floyd in police custody in Minneapolis.
A police-free "autonomous zone" was even established there when Black Lives Matter activists seized a neighborhood and called it the Capitol Hill Autonomous Zone. The zone descended into criminality and was only dismantled when President Trump threatened to send in federal troops.
In July 2020, the City Council voted to cut police funding by 50% and allocate more cash to "community needs." During the debate, lawmakers were urged to "imagine life beyond policing." A subsequent crime explosion allowed that imagined life to come to fruition, and voters responded in 2021 by electing a Republican prosecutor.
Ann Davison became City Attorney of Seattle in November 2021. The Seattle Times said electors had rejected the "brash language of her police abolitionist opponent, Nicole Thomas-Kennedy, in favor of Davison's law-and-order stance."
In the most recent pushback against criminality, two-thirds of city councilors voted to allow Davison to prosecute drug users. The law finally passed after months of debate with liberal voices stating that drug prosecutions would disproportionately impact non-white residents.
The vote was met by boos from protestors, many of whom held placards accusing Seattle PD of racial discrimination, but City Attorney Davison said she was pleased by the result and she looks forward to "working with public safety partners and treatment providers on its implementation."
A recent study found that 50,000 people left Seattle in 2023, citing safety concerns. A further 7% said they thought about leaving. Drug use and homelessness make people feel unsafe, according to the survey, which noted that 40,000 people live on the streets of King County, an increase of 38% since 2020.
The number of people considering leaving is higher in Seattle than any other major US city.
Copyright 2023, StraightNews.org