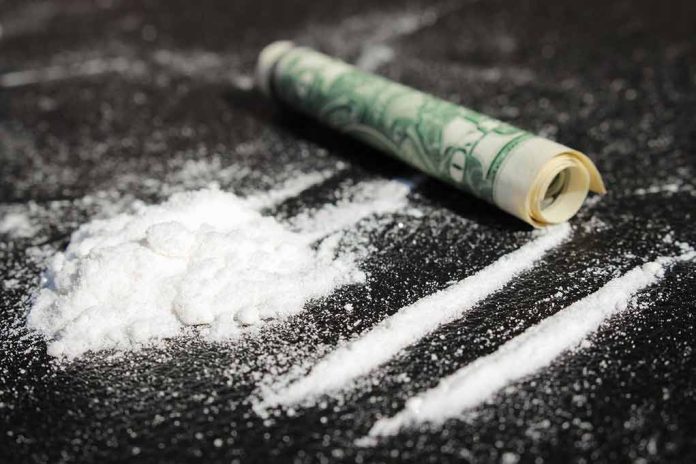 (StraightNews.org) – A Secret Service investigation into a white powder found in the White House concluded that the substance was cocaine. The powder was discovered in the West Wing on July 2. The Fire Department was immediately called to the scene while Secret Service vehicles formed barriers and blocked off 18th Street and Pennsylvania Avenue. The substance was seized and subjected to Secret Service analysis before it was confirmed to be cocaine.
Investigators are now looking at how the drug made its way into the West Wing. This is the area of the White House that contains the President's office, as well as the Cabinet room, the press section, and the offices of the President's immediate staff.
While no explanation has been offered for the find, many commentators on social media clearly believe the culprit is the President's son Hunter Biden, and cover-up accusations have already begun.
Hunter Biden has been open about his drug problems and in a recent memoir, described how he'd taken enormous risks to track down illegal narcotics in dangerous areas of LA and other cities. Biden says he took his first alcoholic drink at the age of 8 and has suffered from addiction since then. He spoke of his brother's death in 2015 and how this propelled him further into alcoholism and drug abuse.
The President's son was discharged from the US Navy in 2014 when cocaine was detected on a drug test. He told his superiors at the time that he did not know how the cocaine got into his bloodstream and even suggested a cigarette he got from a stranger must have been laced with it.
During a debate with President Trump in the run-up to the 2016 Presidential election, Biden defended his son saying he had suffered from drug and alcohol addiction like a lot of people, including people watching the debate. "He's overtaken it, he's fixed it, he's worked on it, and I'm proud of him," the President said.
Copyright 2023, StraightNews.org