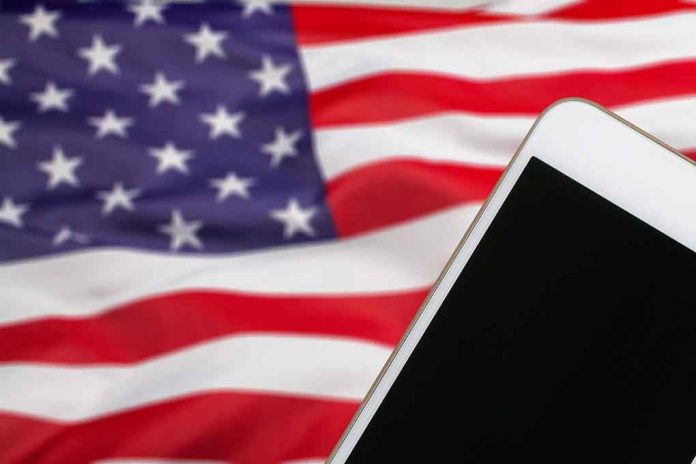 (StraightNews.org) — The Senate has unanimously voted to ban TikTok from government phones and devices. The 'No TikTok on Government Devices Act' was introduced in April 2021 by Sen. Josh Hawley (R-MO) and was passed in the Senate on December 14th. The Chinese video-sharing app raises security concerns due to its ability to gather data on users.
Sen. Hawley described the app as a Trojan Horse for the Chinese Communist Party. "It's a major security risk to the United States, and until it is forced to sever ties with China completely, it has no place on government devices," he said.
ByteDance, the company that owns TikTok, has repeatedly denied that data from users is supplied to the CCP. A spokesperson called the security concerns "political falsehoods".
The new legislation will prohibit individuals from downloading TikTok on to devices issued by government departments. Exceptions will be made for law enforcement or national security purposes.
Some states have already taken action against TikTok in recent months. Utah and Alabama barred its use among state employees on December 12th, joining South Dakota, Texas, and Maryland. Governor of Alabama Kay Ivey said she is troubled by the data-gathering abilities of the app, which are irrelevant to its video-sharing purpose. "Use of TikTok involving state IT infrastructure thus creates an unacceptable vulnerability to Chinese infiltration operations", she said.
In November, FBI Director Christopher Wray also told Congress that TikTok is a national security concern and repeated the claim that it is capable of providing American users' data to the Chinese government.
Indiana went further on December 7th when it filed lawsuits against ByteDance for exposing children to inappropriate content and misleading users as to its data-gathering capabilities.
Pew Research revealed in August that 70% of American teens aged 13 to 17 now use TikTok, while Facebook popularity has fallen by 71%.
Copyright 2022, StraightNews.org