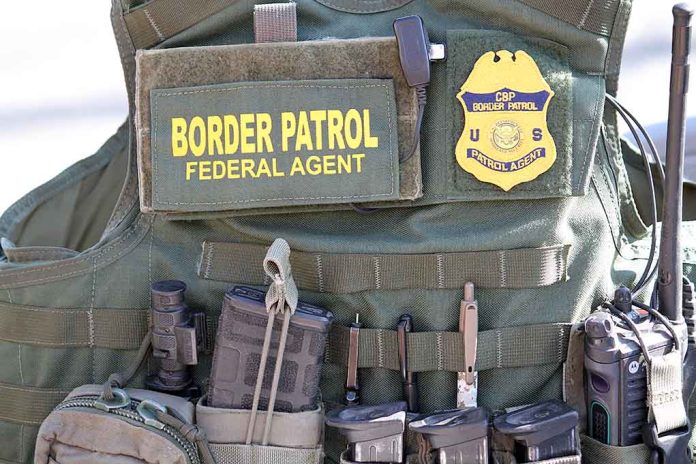 (StraightNews.org) — Republican Idaho Senator Jim Risch has introduced a bill aimed at extending the Title 42 legislation and securing the southern border. The Solving the Border Crisis Act would extend the power of the Trump-era Title 42 by 120 days beyond its expiration in May. The bill would also require the resumption of the construction of a wall along the border with Mexico and provide further resources for immigration control agencies. The legislation is co-sponsored by Sens. John Boozman (R-AR), Ted Budd, (R-NC), Bill Hagerty, (R-TN), Thom Tillis, (R-NC), and Mike Crapo, (R-ID).
"Since President Biden took office, more than 4.7 million illegal immigrants – double the population of Idaho – have been encountered at the southern border. This is a direct result from the president's open border policies that have catalyzed a full-blown disaster," Risch said.
The bill would maintain a minimum number of staff in both the Customs and Border Protection (CBP) agency and Immigration and Customs Enforcement (ICE). These should have at least 25,000 and 10,000 agents respectively. It would also enforce the obligation of the CBP to collect the DNA of all migrants entering the US as required by the 2005 DNA Fingerprint Act.
The proposals are among a long list of similar propositions, aimed at securing the border, that has been put forward by Republicans during the Biden administration. Homeland Security Secretary Alejandro Mayorkas has also faced fierce criticism for continuing to downplay the crisis.
President Biden visited the southern border in early January. He was greeted at El Paso by Texas Governor Greg Abbott who told reporters that the Commander in Chief's presence there was too little, too late. El Paso is one of the worst affected areas and local officials have complained about rising crime levels, migrants sleeping on streets, and hospitals owed millions of dollars in unpaid bills. Prior to the President's arrival, the streets had been cleared of migrant camps and Biden presented with a sanitized view of the calamity playing out in the small Texan city.
Copyright 2023, StraightNews.org