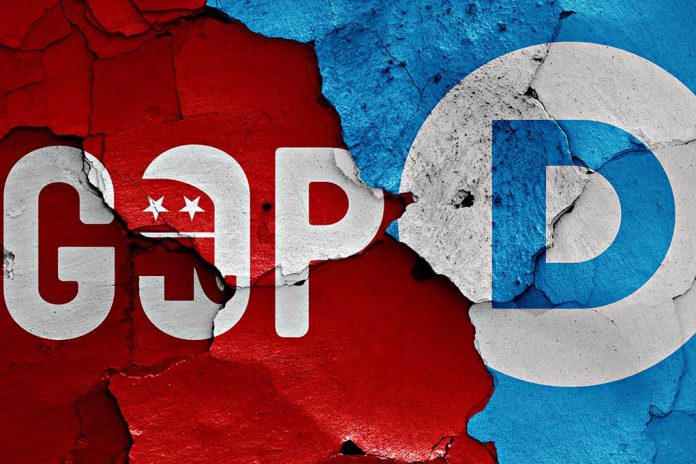 (StraightNews.org) – A Republican Senator wants to defund Fani Willis's office. GOP Georgia State Sen. Colton Moore has called for a special session of the state legislature to address the "prosecution and persecution" of former President Donald Trump. He said it is legitimate to reduce funding because her office serves only Fulton County but is funded by taxpayers from across the state.
He adds however that he has little support from fellow Republicans and is "disappointed" by the lack of action to defend Mr. Trump. "It's hard to soar like an eagle when you are dealing with a bunch of buzzards," he said before describing Ms. Willis as a "domestic threat."
Meanwhile, President Trump has returned to Twitter and posted a copy of the mugshot from his arrest in Fulton County, accompanied by a caption stating, "Election interference! Never surrender!" Trump handed himself in to the Sheriff's office on August 24, was formally charged with thirteen offenses, and was released on $200,000 bail.
DA Willis has already filed a motion to fix Mr. Trump's trial start date for Monday, March 4, 2024 – one day before Super Tuesday, the day the largest number of states hold primary elections. "The State of Georgia proposes certain deadlines that do not conflict with these other courts' already-scheduled hearings and trial dates," Willis said.
Dates previously set include the former President's trial in New York, which is due to start on March 25. In that case, a Democrat DA charged him with falsifying documents as part of a hush-money scheme to prevent an adult actress from going public with an alleged affair with Mr. Trump – which he denies.
A federal trial in Florida is scheduled for May 20, when Trump will face charges related to the classified documents that the FBI found during a raid on his Mar-a-Lago estate last August.
Charges against him in Georgia include racketeering and several counts of conspiracy.
Copyright 2023, StraightNews.org