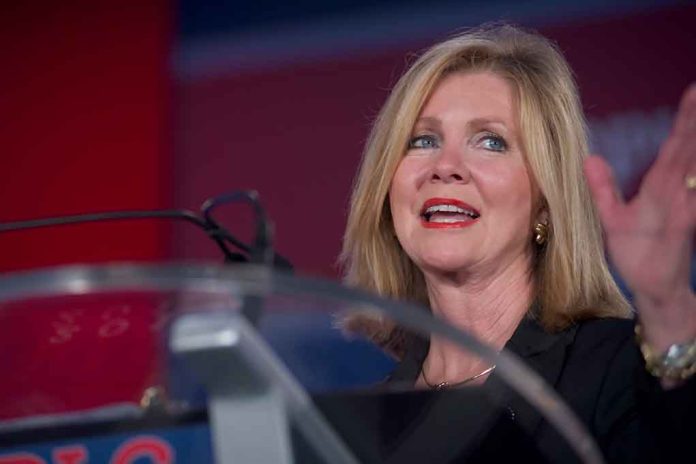 (StraightNews.org) — Senator Marsha Blackburn of Tennessee has collaborated with Democratic Connecticut Senator Richard Blumenthal to produce a bill aimed at protecting children from online dangers. The Senators have composed the Kids Online Safety Act, which they say will make major internet corporations accountable for damage to children.
Senator Blackburn said that she and Senator Blumenthal have met with a number of psychologists, pediatricians, and parents, who all agree that children are suffering because of exposure to internet content, and social media in particular.
Senator Blumenthal added that the new bill will stop major social media networks from allowing children to see potentially harmful content and prevent algorithms from targeting them. The Senator said American teenagers are suffering from an unprecedented fall in happiness and mental health, and much of this is caused by their activities online.
Psychologists say that children begin to seek social approval around ten years old, and in modern life, many turn to social media to find it. From this age, the brain's receptors for so-called "happy hormones," such as oxytocin and dopamine, increase in number, making social approval feel more satisfying. Social media can often meet this need, but on the flip side, it can also be a place of perceived rejection or bullying.
Social media amplifies feelings of rejection or disapproval because it is public, and permanent, so kids can see harmful or hurtful posts repeatedly. This can lead to increased anxiety, fear, and depression.
The Senators' proposal will place a duty on major platforms to consciously protect children from content that exacerbates mental illness. Companies will need to facilitate algorithm opt-outs, give greater control to parents, and prohibit kids from seeing content that promotes or sanitizes self-harm, eating disorders, or suicide. It will also force tech companies to audit current facilities and ensure compliance with the legislation.
Blackburn said if children are protected from psychological harm in the physical world, they should equally be protected in the virtual world.
Copyright 2023, StraightNews.org