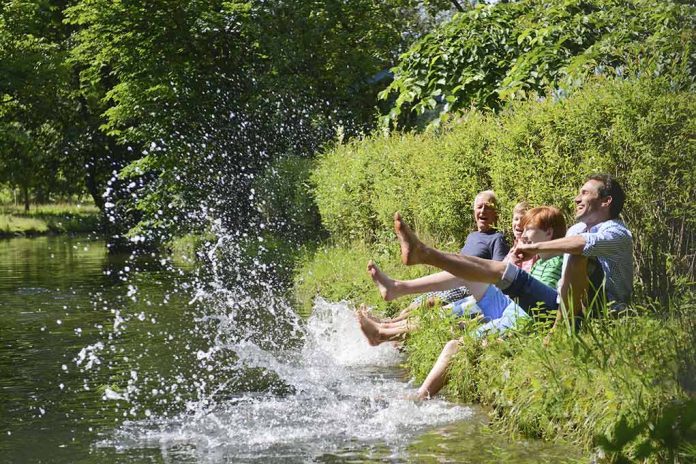 (StraightNews.org) – Wildlife officials in Idaho were left scratching their heads when a dead shark was found near a riverbank in the landlocked state. The Idaho Fish and Game Organization was inundated with calls from worried residents about the presence of a Salmon Shark on the banks of the Salmon River near Riggins.
Joe DuPont, of Idaho Fish and Game, said there are no sharks in Idaho "unless they are in an aquarium," and noted that the Salmon Shark cannot live in freshwater. He reassured the public there was no cause for alarm and concluded that mischievous pranksters had placed the shark at the riverside. "Our Clearwater regional fisheries manager certainly had a good laugh about it," DuPont said.
The only shark able to live in freshwater is the bull shark, and according to documentation, it has been spotted in lakes and rivers from South America to Africa. An aggressive predator, the bull shark primarily inhabits the Zambezi River in Southern Africa as well as Lake Nicaragua. The Carcharhinus leucas is known as the bull shark thanks to its stocky build and flat snout.
While it is unusual to find a shark in freshwater, the ancient fearsome beasts have been found in even more odd locations. Hurricanes and flooding have brought them far inland – including to swimming pools. In Australia, a woman swam several laps around a beachside pool in Sydney before a fellow swimmer alerted her that she was sharing the pool with a shark. A young whaler shark was subsequently removed from the pool by an animal rescue team and returned safely to the sea.
Even more unusually, in England, police responded to a "disturbance" call in an apartment in the coastal county of West Sussex. Inside, they found an 8-foot-high makeshift aquarium with a plastic Christmas tree at its center. Swimming around the tree were a number of sharks, leaving police officers stunned. Officer Darren Taylor tweeted, "Just when you think you've seen it all," before describing the scene.
Copyright 2023, StraightNews.org