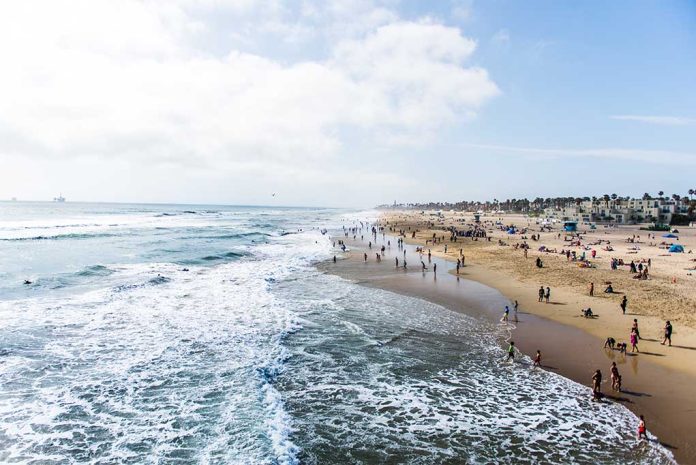 ALERT: This Is One Beach You DEFINITELY Don't Want To Swim On
(StraightNews.org) – The iconic movie "Jaws" sparked a fear of sharks in generations of children. But, sharks don't often actually hang out near beaches, especially highly frequented ones, or commonly attack people. However, in a rare occurrence caught on video, one Florida beach had to issue a warning after they spotted dozens of the beautiful creatures swimming too close for comfort.
On Wednesday, May 4, Florida's Pasco County Sheriff's Office shared a video it caught of sharks swimming near Anclote Island and the Anclote Sandbar north of Tampa. These barrier islands are a few miles offshore, but the authorities wanted to remind beach-goers of the potential dangers of the ocean and how to stay safe.
One American shared a snapshot from the startling video:
Come on in, the water is fine

Florida sheriff captures video of shark-infested waters, issues warning | Fox News https://t.co/VL33Mz6GBm

— Eric 🇺🇸🌴 (@EROTHCJ5) May 8, 2022
Whenever you or your family head to the beach, it's important to carry a fully-charged phone and first aid kit with you for emergencies. Also, make sure to bring plenty of cold water and snacks to avoid dehydration and heatstroke. When in the water, always bring a buddy, supervise children, and ensure everyone in the water knows how to swim.
All in all, if swimmers are cautious and careful of their surroundings, everyone should be able to enjoy a day at the beach. Although, you may opt to just stay in the sand if there are 50 sharks spotted just past where the waves break.
Copyright 2022, StraightNews.org