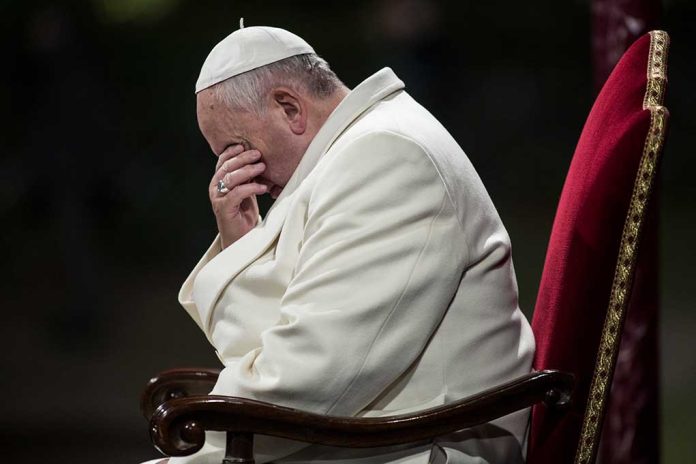 (StraightNews.org) – A poll by YouGov has revealed surprising results about what Americans think of the Pope. Opinions of the Pontiff are largely neutral or negative, with only 43% holding a positive view. Almost one-third (31%) say they don't know how they feel about Pope Francis, 14% view him unfavorably, and 12% see him very unfavorably. Only 25% say he should "take an active part in US affairs," against 46% who say he should stay out of it.
Even among conservative Catholics, the Pope is not as revered as might be expected. While 84% stand firmly behind their church, only 47% feel the same way about its leader. Many Catholics view the current Pope as too liberal, and this was reflected in the survey. For example, 40% of Republicans believe he is "liberal" or "too liberal," while only 14% of Democrats agree. Less than 20% of both parties' voters consider him "conservative" or "very conservative."
Pope Francis recently caused a media stir in the US by labeling some American church leaders "backward." During a closed meeting in Lisbon, Portugal, he addressed a rift between conservative Catholics in America and the more modern and progressive branch of the church he supports.
One of the Jesuits at the meeting described encountering members of the American faithful who were drifting away from the church's core. In response, the Pontiff reportedly described conservative Americans as "backward" and holding "a very strong, organized, reactionary attitude."
In minutes from the meeting, Francis is recorded as saying, "I want to remind these people that backwardness is useless, and they must understand that there's a correct evolution in the understanding of questions of faith and morals."
Among the issues dividing the church leader and its American followers are recognition of same-gender marriage and the Pope's adherence to left-leaning climate change ideas and mass immigration. He has also hinted that priests should be permitted to marry and advocated for divorce in some circumstances.
Copyright 2023, StraightNews.org