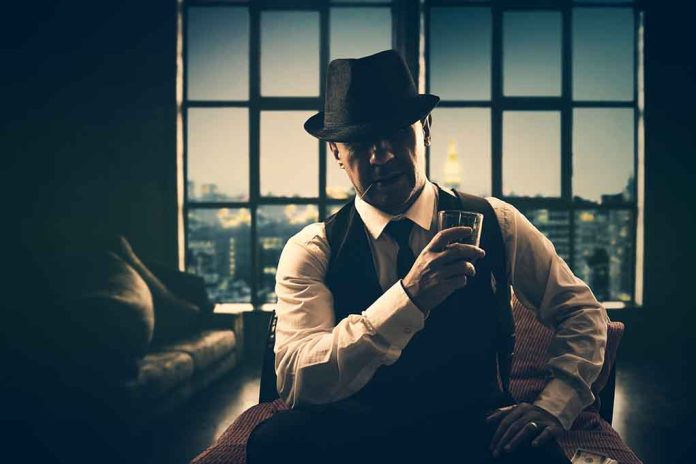 Mafia Operations EXPOSED In Least Likely Place Imaginable
(StraightNews.org) – When people visit a shoe repair store, they expect to find specific services such as dyeing, waterproofing, and even having their soles fixed. What they don't expect to find is a gambling operation run by one of the most powerful mafia families in the country. But yet, that's allegedly what was going on at Sal's Shoe Repair shop in Merrick, New York. Nine people were arrested in a recent mafia bust.
Decade-Long Operation Uncovered
For 10 years, dating back to 2012, the Genovese organized crime family combined forces with the Bonanno family in an illegal operation that took place throughout New York City and Long Island. They used seemingly-innocent locations to serve as fronts, such as coffee shops or soccer clubs. The two families conspired not only to run gambling parlors but also to take out other organized crime in the region.
On Tuesday, August 16, law enforcement arrested nine people allegedly associated with the operations. Eight of them purported members of the families. These included Carmelo Polito, or "Carmine," who authorities believe is the Genovese family's acting captain, as well as soldiers and other members of both families. The ninth was a police officer, 49-year-old Hector Rosario, who is suspected of working with the groups. He allegedly helped set up raids that targeted other mobsters to help dilute the crime ring and keep the profits rolling in for the Genoveses and Bonnanos. A tenth suspect, 63-year-old Joseph "Joe Box" Rutigliano, remains on the loose.
The Mafia Is Still Around
In the 1940s and 1950s, it wasn't unusual to read about the mafia in the newspapers every day. Through the decades, though, the notoriety died out, and unless a major breakthrough happened, it wasn't a topic on everyone's mind. However, while that may have led some to believe the mafia simply disappeared, these arrests prove it isn't true.
Breon Peace, US Attorney for the Eastern District of NY, said the bust "demonstrate[s] that the Mafia continues to pollute our communities with illegal gambling, extortion, and violence." This isn't the first series of arrests in recent times, either. In April, federal agencies arrested six members of the Genovese family on racketeering charges. Back in September 2021, NYC authorities arrested 14 suspected mobsters, including 10 who belonged to the Colombo crime family, showing that the mafia is truly alive and well, even if it's not as prominent as it was in the prohibition era and beyond.
Six of those arrested in the recent bust, including Polito, pleaded not guilty and bailed out, paying between $150,000 and $2 million for their freedom. Their next court appearance is scheduled for September 13.
Copyright 2022, StraightNews.org