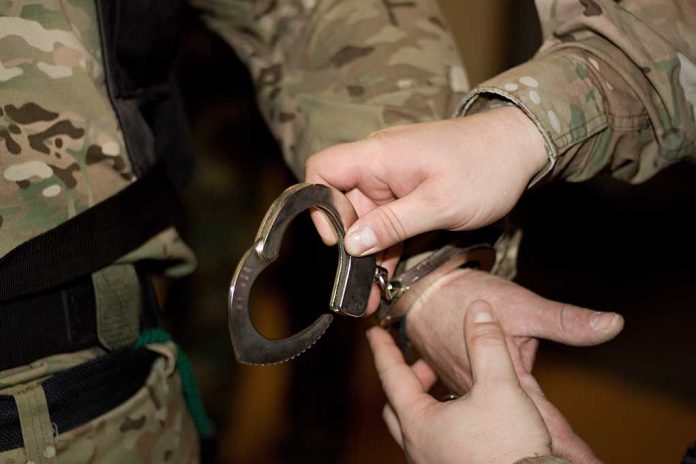 Inside Attack CONFIRMED – It Was Intentional Sabotage!
(StraightNews.org) – Soldiers need to operate with total trust and support within their units. This connection is part of what makes the US military one of the best in the world. But, one US Army soldier broke the sacred trust when he planned a deadly ambush with a terrorist group against his own team.
On Friday, June 24, the Department of Justice (DOJ) announced that Ethan Melzer of Louisville, Kentucky pled guilty to planning an attack on his Army unit while preparing for a deployment to Turkey. Melzer sent "sensitive details" of his unit and classified information about the base, its security, and its structure to the Order of the Nine Angles (O9A), a white supremacist, neo-Nazi, occult group.
According to the DOJ press release, Meltzer joined O9A in or before 2017. In 2018, the young man then joined the Army with the goal of infiltrating the ranks and providing information to his terrorist group.
Army veteran Ethan Phelan Melzer began consuming propaganda from multiple extremist groups including the Islamic State on encrypted online forums after he was deployed to Italy in October 2019 as a member of the 173rd Airborne Brigade Combat Team.https://t.co/Gyg2rYVqgt

— Stars and Stripes (@starsandstripes) June 25, 2022
Meltzer and his group were planning a "mass casualty" attack at his new base in Turkey when the military learned of the plan in May 2020. On June 10 of that year, the FBI arrested him.
Melzer could face up to 45 years in prison for attempting to murder US service members, providing information to terrorists, and illegally sharing national defense information. His sentencing is set for January 6, 2023.
Copyright 2022, StraightNews.org