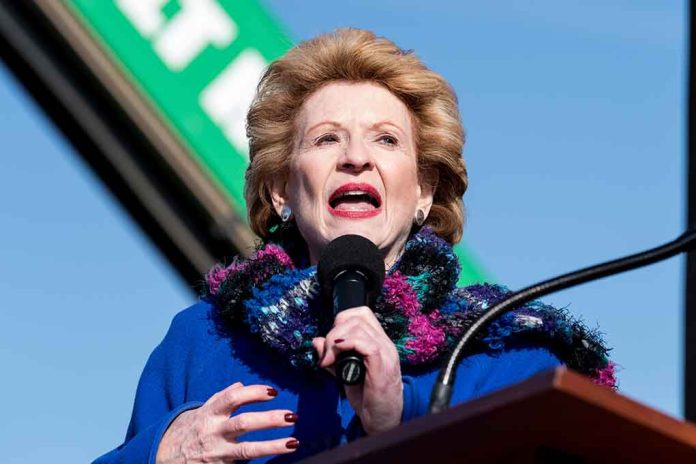 (StraightNews.org) — Michigan Senator Debbie Stabenow has announced she will not seek reelection in 2024. A member of Senate Democrat Leadership, Stabenow made the announcement as the 118th Congress got underway, saying she wants to clear the way for a new crop of political leadership. "Inspired by a new generation of leaders, I have decided to pass the torch in the US Senate," she said.
In her final years in Congress, Sen. Stabenow said she intends to focus on passing the Farm Bill that provides billions of dollars of support to farmers. She is the current chairwoman of the Senate Agriculture Committee.
Stabenow was first elected to the Senate in 2000, having spent 4 years in the House of Representatives. She became chair of the Senate Agriculture Committee in 2011. The Democrat has spent the bulk of her career on the socially liberal side of politics. She supports legal abortion and cannabis and has been an advocate for large-scale immigration.
Her retirement announcement sets the scene for a potentially difficult year for the Democrats in 2024. National Republican Senatorial Committee Communications Director Mike Berg said the Republicans will "aggressively target" her vacated seat. Michigan is a battleground state that was won by Donald Trump in the Presidential election in 2016 by 10,000 votes but flipped back to Biden in 2020 in a close race.
Reps. Elissa Slotkin and Debbie Dingell are among the prominent Democrats said to be considering running for the seat. Republican possibilities include former Rep. Peter Meijer and previous gubernatorial candidates Perry Johnson and Kevin Rinke.
Democrats will defend 23 Senate seats at the next election, including the Arizona seat of Sen. Krysten Sinema who left the party in 2022 and registered as an independent. Republicans however will be defending only 10 seats, none seen as vulnerable, and will therefore potentially be able to route greater resources through to Michigan.
Copyright 2023, StraightNews.org