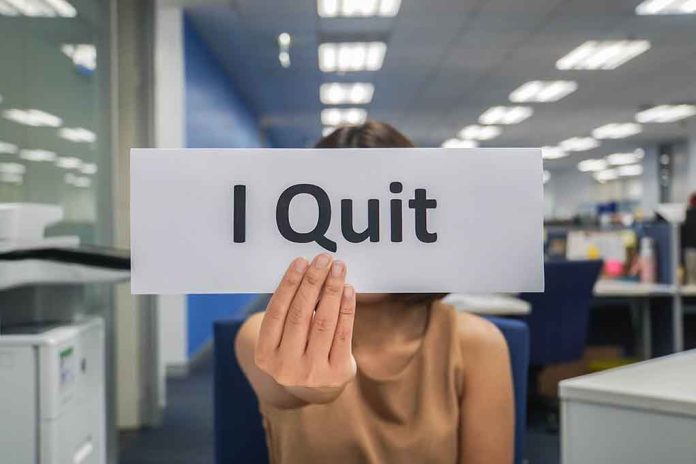 Starbucks Employee Quits In a RAGE – The Reason Why Will Shock You
(StraightNews.org) – There is a myriad of reasons why some people would quit their jobs, from feeling underappreciated to just needing a change in career. For one Starbucks barista, however, it was her manager's seemingly cold response to the death of her family dog that made her walk away from her job.
Auralee Smith is a college student who worked at Starbucks to get some extra cash. This spring, her dog was dying of cancer, and a vet told the family the best option was to put the dog down to rest due to its old age. So, Smith told her manager she was looking for someone to take her shift the morning after the procedure, a few days away, because she would "be an absolute mess." In response, her boss emphasized how she would need to find coverage or potentially move it to a time when she doesn't have work afterward.
This text response was too much for Smith, who then gave her two weeks via text message to her boss.
"That was such a harsh response to me, just asking me if I could change the day I put her to sleep," Auralee Smith told me.https://t.co/qhJsyKHxhJ

— Katie Balevic (@KatieBalevic) August 7, 2022
Smith also took a few months before she began to share her frustrations publicly. According to a Reddit post, this exchange occurred back in March. However, it was not until July 30 that she began sharing her discontent on Twitter, multiple Reddit threads, and other social media platforms with how the request was received by her employer.
Starbucks emphasized in a statement shared by Insider that the "health and well-being" of its employees is a "top priority" and noted that Smith only had good things to say about the company in her resignation letter.
Copyright 2022, StraightNews.org