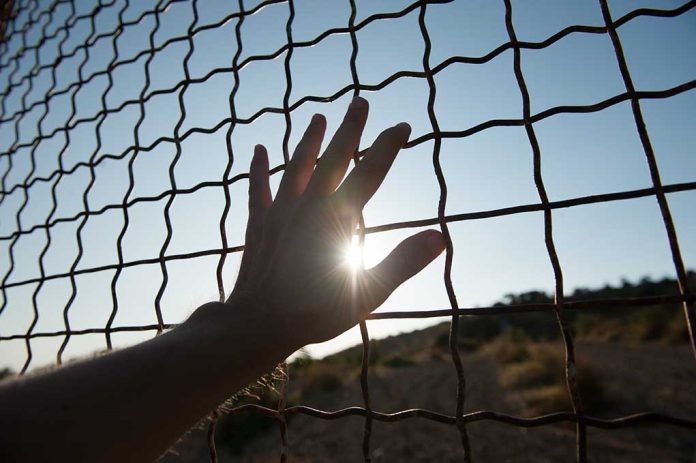 (StraightNews.org) — A group of 19 GOP states has petitioned the Supreme Court to delay the expiration of Title 42—a Trump-era policy that allows for the swift expulsion of illegal migrants on public health grounds. It is due to expire on December 21st.
In November, District Judge Emmet Sullivan ordered an end to the policy with immediate effect, but the Biden administration asked for a 5-week delay to prepare for an influx of migrants. Now, a group of Republican attorneys general has asked for a reversal of the decision of Judge Sullivan and for the policy to remain in place. Chief Justice John Roberts agreed and Title 42 is maintained for now.
The move comes as the city of El Paso, Texas, declares a state of emergency due to the high numbers crossing the border and overwhelming services there. State Rep. Tony Gonzales (R) recorded a video on December 16th showing an overcrowded Border Patrol Central Processing Center dealing with 4,600 migrants despite having capacity for only 1,040. The video shows migrants cramped in to the center, many sitting or sleeping on the floor, as they await entry in to the complex asylum system.
Other states and cities have sounded the same alarm. California Governor Gavin Newsom has said his state will "break" if more migrants arrive, while Denver Mayor Michael Hancock said his city was struggling under the weight of growing numbers.
When Title 42 comes to an end, America will revert to Title 8, which codifies immigration and naturalization laws. Title 8 allows migrants to seek asylum in the US; those doing so are interviewed to ascertain the reasons for their claim. Title 42 permits officials to expel migrants without assessing any asylum entitlements.
Under the Trump administration, 80% of monthly migrant encounters at the border resulted in expulsion under Title 42.
Copyright 2022, StraightNews.org