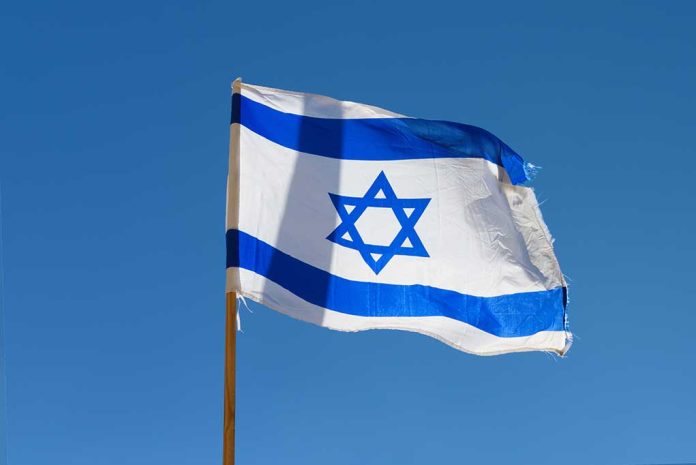 (StraightNews.org) — House Republican Conference Chair Elise Stefanik (R-NY) has lashed out at President Biden and accused him of hostility toward Israel. She said Biden's comments on the Jewish state were "shameful" while she reiterated that Israel is a strong ally of the United States. She was speaking in the wake of the President's criticism of judicial reform in Israel and his refusal to invite Prime Minister Benjamin Netanyahu to the White House. "Democracies around the world often have robust debates over policy issues, yet Israel is the only target of Biden's hostility, criticism, and condemnation," Stefanik said.
In late March, the Biden administration said that Prime Minister Netanyahu was no longer invited to Washington, DC, and in doing so, contradicted a promise made by the US Ambassador to Israel on the same day. Tom Nides had told Israel's Army Radio that the two leaders would meet as soon as their schedules allowed. Biden later told reporters that no such meeting would take place, at least not in the near term. "They cannot continue down this road," Biden said. Netanyahu responded on his Twitter account saying that while the two nations may disagree, the bond between them was unbreakable.
Protests have erupted in recent weeks as the Israeli government seeks to bring the three branches of government into greater balance. The government has put forward reforms that would reduce the power of the judiciary. Such reforms would allow government representatives to select the judges that sit on the country's Supreme Court and allow the Knesset (Parliament) to override the decisions of the court. The reforms would in fact mean that the Israeli system would more closely mirror the American one.
The decision to intervene in Israeli politics and criticize the government is reflective of a general lean to the left by the White House under Biden. Most leftists are hugely critical of Israel and sympathize broadly with the terror group Hamas which routinely targets Israel with rockets and bomb attacks.
Copyright 2023, StraightNews.org