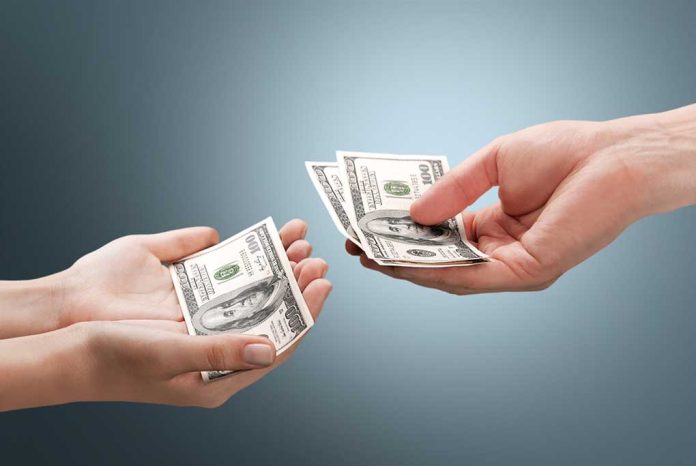 (StraightNews.org) – For decades, students have said the Pledge of Allegiance in US public schools. However, Americans have differing opinions on the words it contains, like "Under God," leading some to refrain from saying it. Such an instance occurred at Klein Oak High School near Houston, Texas, where a student ended up receiving a $90,000 settlement after accusing her teacher of bullying her for her choice to not say the pledge.
On Tuesday, March 29, the organization American Atheists announced it helped former student Mari Leigh Oliver, 22, win a nearly six-figure settlement after a years-long legal fight.
BREAKING: we've won a $90,000 settlement for a nonreligious student who was harassed for sitting out the Pledge. She objected to saying "Under God" and contended the U.S. fails to guarantee "liberty and justice for all," especially for people of color. https://t.co/fzRq5sGBdC

— American Atheists (@AmericanAtheist) March 29, 2022
Oliver claimed in her lawsuit first filed in 2017 that multiple teachers bullied her after she refused to say the Pledge of Allegiance, which is a voluntary act in this Texas school district. Allegedly, one sociology teacher, Benjie Arnold, told her she would get a zero if she continued to refuse the pledge. In addition, the lawsuit claims Arnold compared students who refuse to say the pledge to communists, Muslims, and pedophiles.
The Texas Association of School Boards helped the school and its teachers with their legal defense and assisted in paying the settlement. While it took years to reach a resolution in favor of the plaintiff, it does show that students do not lose their First Amendment rights when they go to school, and schools should hold teachers accountable for any hurtful words or actions against students.
Copyright 2022, StraightNews.org