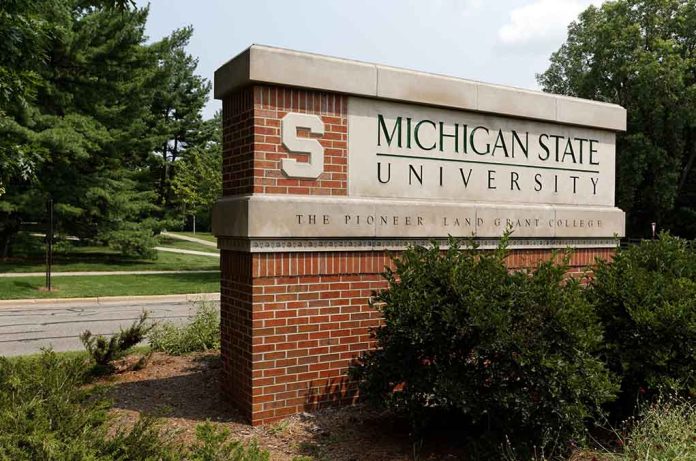 (StraightNews.org) — Students in Michigan filed a lawsuit against a former Michigan State University (MSU) professor for requiring them to donate to a pro-abortion group. The lawsuit claims that Amy Wisner forced her students to subscribe to an organization called "The Rebellion Community," which provides funds to Planned Parenthood. The legal nonprofit Alliance Defending Freedom represents the Christian students.
The lawsuit states that while students do not object to debate and exposure to opinions they disagree with, they do object to funding or becoming members of groups that conduct activities or hold views that contradict their values. The attorneys say forcing the students to contribute to these organizations infringes on their First and Fourteenth Amendment rights.
The university reimbursed students the $99 fee in March. In an email, the MSU Broad College of Business said Wisner would no longer teach the course, and she has since been removed from the college directory. Dean Judith Whipple said she took the matter very seriously.
Amy Wisner advertised the relevant organization on her Facebook page. She expressed a desire to burn society to the ground and added that all membership fees to the "Rebellion" would be donated to Planned Parenthood.
University professors and their behaviors are on the frontline of the culture wars, and the phenomenon is growing – as is the backlash. Abigail Anthony, a student at Princeton, spoke out last summer and said she was tired of "wokeness" on campus. She said that in her first week at the university, she was informed about how to obtain an abortion. As a Catholic, she said she was disturbed by the lack of an alternative and more conservative option.
Anthony is also a ballet dancer and says that following the death of George Floyd in Minneapolis in 2020, college officials sent a note to her dance school saying ballet was "shaped by white supremacist standards."
Abigail is one of many students who say they often stay silent because they don't want to risk expulsion.
Copyright 2023, StraightNews.org