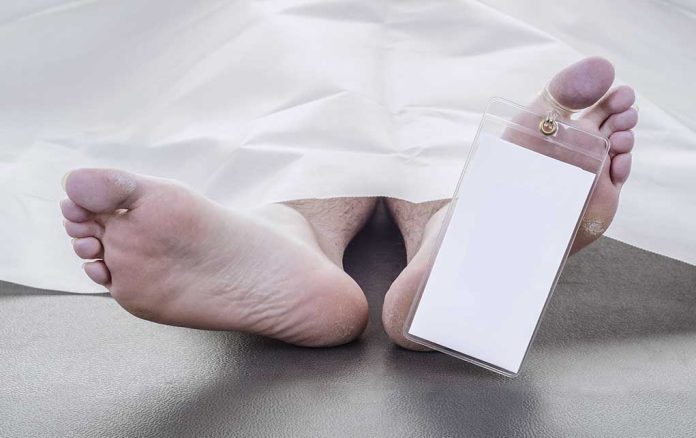 Mass Killer DEAD – Cause Of Death Revealed
(StraightNews.org) – Canada doesn't typically see mass shootings and killings every year, but the incidences aren't completely absent from our neighbor to the north. This week, two men rampaged through the James Smith Cree Nation and the nearby rural town of Weldon. They killed 10 people, ages 23 to 78, by stabbing them, and injured 18 others. Now, the alleged suspects are both dead.
On Sunday, September 4, police began a manhunt for brothers Myles and Damien Sanderson after they allegedly attacked numerous people in an indigenous community in the Canadian province of Saskatchewan. Officers found Damien dead near the site of the incident on Monday, but his older brother was still on the loose.
But then on Wednesday, September 7, someone reported a stolen truck and a driver with the same description as the alleged mass killer, prompting a police chase. Authorities were able to guide the truck off the road into a ditch. However, when they approached the vehicle and took Sanderson into custody, he went into medical distress. While he was given life-saving measures, he died soon after.
The Saskatoon Police Service major crimes section and the Saskatchewan serious incident response team said it will be looking into Myles Sanderson's death while in RCMP custody.https://t.co/RAkzPPWV7a

— Global Saskatoon (@GlobalSaskatoon) September 8, 2022
Reports reveal that Myles passed away from self-inflicted injuries. Now that he's dead, the families of the victims will likely never fully understand why their loved ones died days ago in such a brutal manner. But for now, they do have a bit of closure.
Copyright 2022, StraightNews.org