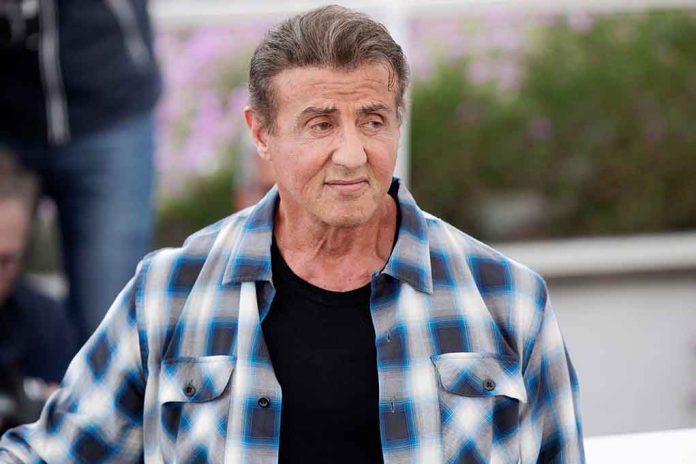 Sylvester Stallone's Personal Life SHATTERED – Fans SHOCKED By Update
(StraightNews.org) – People have often called Rocky actor Sylvester Stallone a playboy as he dated numerous women over his life. But, many believed he had changed his ways after his third marriage to Jennifer Flavin, which lasted decades. Unfortunately, it now seems as if even that relationship is crumbling — the former model recently filed for a divorce.
On Friday, August 19, Jennifer Stallone (nee Flavin) filed for divorce in Palm Beach County, Florida, after 25 years of marriage to the famous actor. The paperwork says the relationship "is irretrievably broken" and asks for the estate to be "equitably distributed."
Flavin said her husband hid marital assets from her, which had an "adverse economic impact" on them. This was her reasoning for the divorce.
Jennifer Flavin, wife of American actor, Sylvester Stallone has filed for divorce after 25 years of marriage pic.twitter.com/YtahINgfZt

— Naija (@Naija_PR) August 24, 2022
Many people had been wondering if this announcement was on its way after the 76-year-old actor got a bicep tattoo of his wife's face covered up with a picture of his dog Butkus who starred in both Rocky and Rocky II. In a statement to the DailyMail, Sylvester Stallone's publicist said the pair was "amicably and privately addressing these personal issues."
The couple has three grown daughters, and there are reports detailing the Stallones will start a reality show to debut on Paramount+ about the family's life. Given all of these details, what do you think about this latest Hollywood separation?
Copyright 2022, StraightNews.org