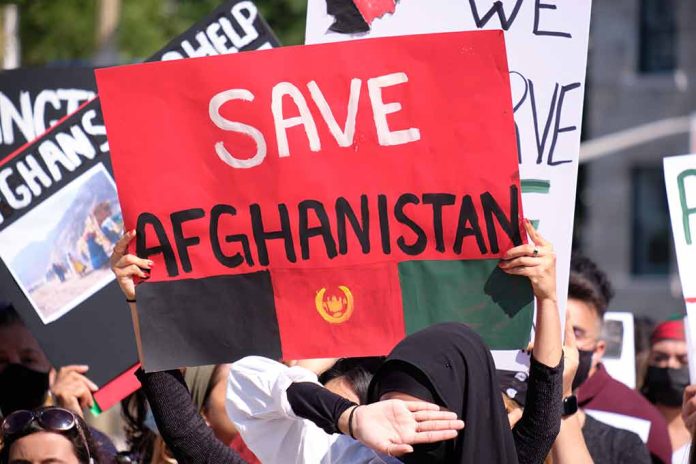 (StraightNews.org) – The Taliban in Afghanistan has almost wiped out journalism, according to the campaign group Reporters Without Borders (RSF). However, the group said that some determined reporters are still "resisting" the oppressive regime. In a recent report, RSF details the fate of journalists in the country since the US departure in 2021.
The report states that around 12,000 have left the profession, including 80% of female reporters. One woman spoke to RSF and said, "Women journalists cannot participate in a talk show with men or ask them questions. Because of this, many women journalists were forced to abandon their careers."
RSF said it will continue to support the brave few who resist the Taliban repression it highlighted back in 2021. The Islamist government instituted what it called "11 Rules of Journalism," which RSF says are poorly worded, vague, and amount to the censorship and destruction of a free press.
The rules include a prohibition on any publication or broadcast that is "contrary to Islam," as well as any that "insults national figures," or violates "privacy." The rules did not explain how these terms are defined, leaving them arbitrary and open to abuse.
RSF free press rankings from April 2023 place Afghanistan 122nd out of 180 countries.
When the US withdrew from the war-torn country in August 2021, the Taliban immediately seized power. A UN report in the summer of 2022 revealed significant losses of fundamental freedoms for the country's population. The right to protest had effectively been abolished as the Taliban cracked down violently on peaceful demonstrations, and the rights of women had disappeared entirely – girls were removed from schools, women could no longer work, and all females had to have a male escort to walk around in public.
Moreover, extrajudicial killings, often by barbaric methods, had exploded in number. Within one year of the Taliban takeover, almost 60% of the Afghan population was in crisis and "in need of humanitarian assistance," the report states.
Copyright 2023, StraightNews.org