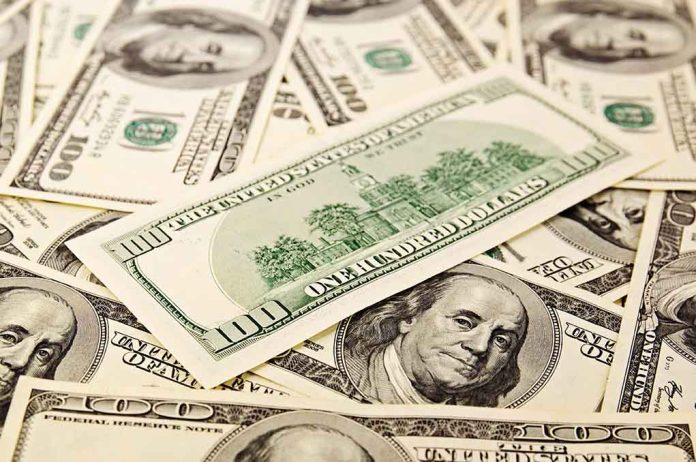 (StraightNews.org) — More than $6 million in taxpayer dollars have been given to left wing groups in San Diego, an investigation has uncovered. A report from the Transparency Foundation (TF) found at least 10 leftist organizations had received local, state, and federal funding. TF said it is both inappropriate and "possibly illegal" for taxpayer dollars to be used in this way.
Groups identified included climate campaigns and LGBT advocacy organizations. The Transparency Foundation also claimed that there is a noted correlation between left-leaning politicians gaining control of boards and a "subsequent flow of money back to the left wing groups in the form of contracts, grants, and other in-kind financial resources".
One such group is Alliance San Diego. This organization lobbies for tax increases and rights for illegal immigrants. It was awarded almost $700,000 between 2020 and 2021.
The Environmental Health Coalition rails against "environmental racism" and argues that "racist policies" cause people of color to live with more pollution than the rest of California's residents. It was given more than $1 million.
This is not the first scandal involving taxpayers' money and hard left activism. In 2020, it was revealed that millions of public dollars had passed through the Tides Center, a San Francisco based organization that distributes funds from donors to charities. USASpending.gov is a government website that informs taxpayers where public grants are allocated. This showed the Tides Center receiving $34 million since 2008. Among other hard left causes, the Tides Center acts as a fiscal sponsor to the Black Lives Matter Global Network Foundation.
Other campaign groups to receive public money in San Diego include San Diego Pride, which received almost $2.5 million, the Partnership for the Advancement of New Americans, which advocates for refugees and was given over $95,000, and the Climate Action Campaign, which calls for a Green New Deal and was awarded more than $300,000.
Copyright 2022, StraightNews.org