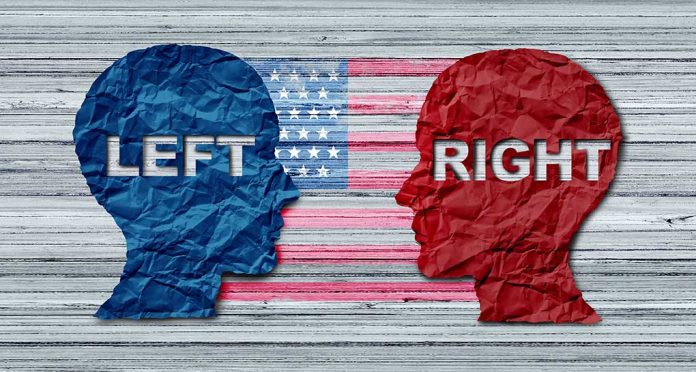 (StraightNews.org) — Controversial Georgia Rep. Marjorie Taylor Greene has called for "national divorce" and for Republican and Democratic states to be separated. It is unclear exactly what form that divorce would take but Taylor Greene said Democrats destroy some states and then move on to others to do the same. The Republican also said the size of the federal government needs to shrink.
Known for provocative pronouncements, Taylor Greene has drawn intense criticism from fellow Members of Congress for her suggestion that the United States should cease to exist in its current form. She has made the same argument before. In 2021, she asked her Twitter followers if they agreed with her that the country needs to split. Interestingly, 43% said that it should. The split would be between states ruled by Democrats and those ruled by Republicans.
On February 20th, Taylor Greene tweeted, "We need to separate by red states and blue states and shrink the federal government. From the sick and disgusting woke culture issues shoved down our throats to the Democrat's traitorous America Last policies, we are done." She has previously cited California as an example of a state destroyed by left-wing policies and maintains that those who destroy liberal states like California should not be allowed to do the same to states like Florida.
Her remarks have been met with fury and some have even accused her of advocating civil war. Republican Utah Governor Spencer Cox described Rep. Taylor Greene's words as "evil" and said the country needs marriage counseling rather than divorce. Rep. Robert Garcia (D-CA) called her a danger to the country that seeks to divide its people. Others told her to leave America if she doesn't like how it is run.
Georgian Taylor Greene was elected to the House in 2020 and has positioned herself firmly on the right. She booed President Biden during his State of the Union address in January and shouted "liar" when he accused Republicans of undermining social security.
Copyright 2023, StraightNews.org