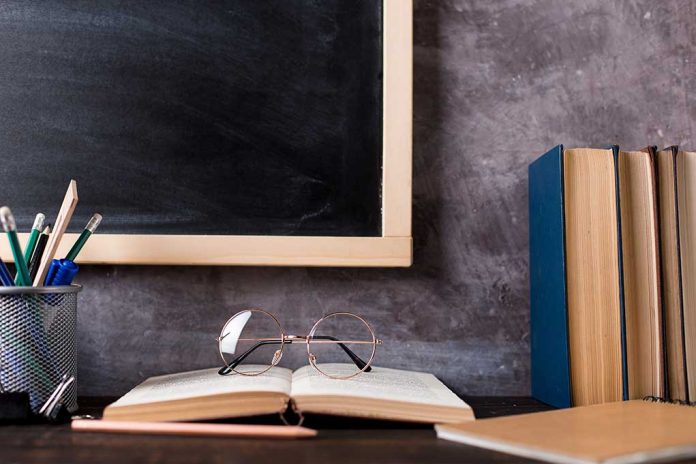 (StraightNews.org) – When substitute teachers cover the classroom, they may not get the same respect as the person for whom they're covering. In Texas, a middle school student threw a chair at a 73-year-old substitute teacher during class, hitting him in the head and bloodying his face. In response, Larry Brumfield of DeSoto West Middle School threw not one but two chairs back at the teen in retaliation for the assault.
The unnamed student wasn't even enrolled in the class. A verbal fight broke out when the teacher asked the teen to leave and escalated. Brumfield said he saw the chair coming out of the corner of his eye, or the damage could have been worse. He stated the object also hit him in the leg, which didn't hurt as badly as his head.
Moment Texas middle school student hurls CHAIR at substitute teacher, 73, leaving blood pouring from man's face – with elderly victim then throwing TWO chairs back at unruly teenager
via https://t.co/ukePCFr1gS https://t.co/5FxmQX4Ozc

— MSM is Pravda 🐻 (@RitchieJodi) March 16, 2022
When the teacher moved forward to hurl another chair at the student, the other teens could see he was bleeding and yelled at him to stop. The Desoto Police Department is investigating the incident, and school officials closed schools a day early for spring break. There have been no arrests thus far, and there is no word on how or if the school will hand out punishments.
Copyright 2022, StraightNews.org