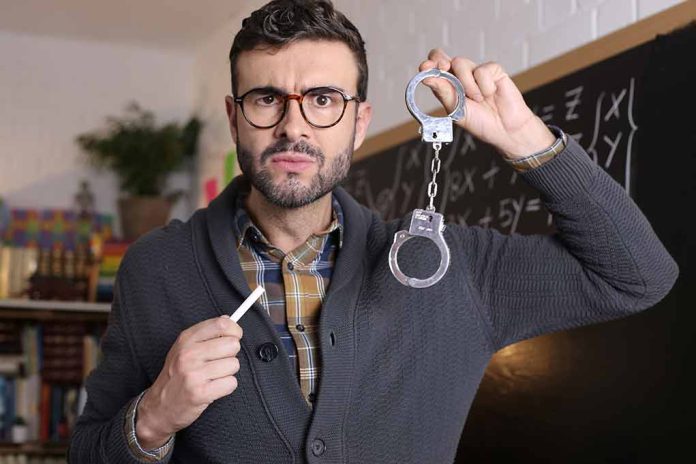 (StraightNews.org) – A gym teacher at Alameda County's juvenile hall has been placed on leave following allegations of sexual misconduct. Matthew Keith Campbell was accused by two incarcerated girls who said they recognized him as a "John" from their time in prostitution in Oakland. A "John" is a common nickname for men who use the services of prostituted women.
Mr. Campbell teaches physical education at the Butler Academic Center at Alameda County's Juvenile Hall and was awarded "Teacher of the Year" in 2022 by the Alameda County Office of Education. The institution's website says working with incarcerated children means teachers bring the outside world to them, and help them to "envision a brighter future for themselves and be better prepared for success upon release."
The girls who say they recognize Campbell allege he visited an area of Oakland where prostitution is rife and used "excuses" to talk to the women, such as handing out condoms and pepper spray for self-defense. They also claim he places them in suggestive positions during gym class, and stands over them inappropriately when they stretch.
The embattled teacher has now retained one of America's most accomplished education attorneys Elizabeth Grossman. On her website, the lawyer is described as specializing "in criminal defense and representation in Title IX and disciplinary matters in schools and universities."
The Alameda County Office of Education released a statement saying it contacted the correct authorities when the allegations were made and placed Mr. Campbell on leave, but would not comment any further.
Sexual abuse allegations are not uncommon in institutions that house detained children, and almost 300 former residents of an LA juvenile hall filed a lawsuit last December alleging they'd suffered significant abuse. Attorneys said both girls and boys were assaulted and dozens of staff members were implicated.
In May this year, however, a British media outlet carried out a rare study and found that around 20% of abuse allegations against teachers are false.
Copyright 2023, StraightNews.org