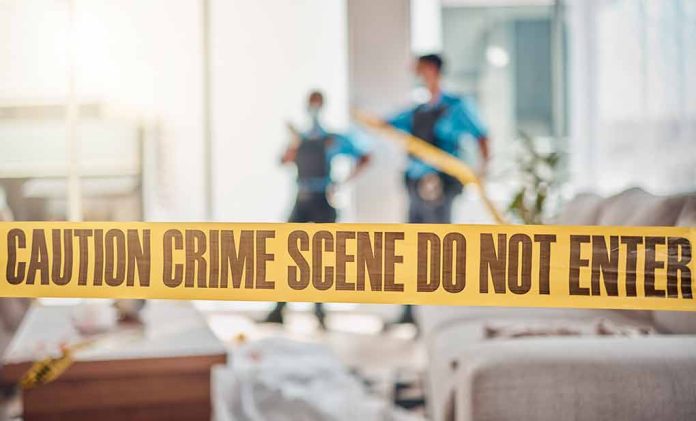 (StraightNews.org) – A 26-year-old tech CEO was found dead in her apartment in Baltimore on September 25, having suffered blunt-force trauma to her head. Described as "deeply committed to Baltimore," Pava LaPere founded EcoMaps Technologies, a company that digitizes ecosystems and earned her a place on the Forbes 30 under 30 list earlier this year.
Police issued an arrest warrant for 32-year-old Jason Dean Billingsley from Baltimore, who is wanted for first-degree murder, assault, reckless endangerment, and other charges. Baltimore Acting Police Commissioner Richard Worley said, "We implore residents to be aware of your surroundings at all times. This individual will kill, and he will rape. He will do anything he can to cause harm."
Mayor Brandon Scott and State's Attorney Ivan Bates accompanied Mr. Worley at the press conference to announce Ms. LaPere's death. Scott spoke warmly of the businesswoman he had known personally.
In contrast to her successful life, suspect Jason Dean Billingsley has had a life filled with criminal behavior. Mayor Scott commented that he should not "have been on the streets in the first place," and State's Attorney Ivan Bates described him as "a repeat violent offender." Billingsley was released on parole last October, having served 14 years of a 30-year sentence for attempted rape. He was also convicted of first-degree assault in 2009.
The murder prompted another public debate about the release of violent prisoners, and a former homicide detective from Washington, DC, spoke to Fox News, saying he was confused as to why Billingsley was not still in jail. He said that knowing this individual's history, he would never have recommended release to a parole board and could not understand what reasoning was used to let "this individual back on the streets of Baltimore." He called for an "extensive investigation."
EcoMaps Technologies issued a statement on its Facebook page saying employees are "deeply distressed" at the loss of a "dedicated leader" whose "legacy will live on through the work we continue to do."
Copyright 2023, StraightNews.org