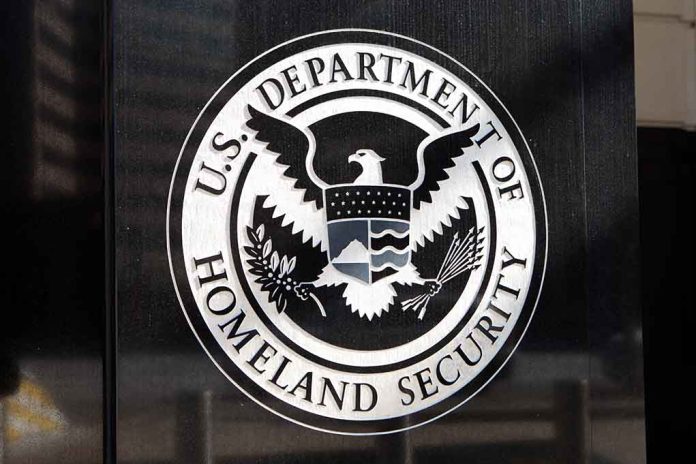 (StraightNews.org) — House Homeland Security Committee Chairman Mark Green (R-TN) is constructing a plan to use Title 42 to reduce the flow of the deadly drug Fentanyl into the United States. The Trump-era legislation allows US officials to deport migrants on public health grounds without hearing asylum claims. It was due to expire last year but a Supreme Court ruling has kept it in place despite objections from the Biden administration.
Green is now preparing legislation that will convert Title 42 from its original pandemic purpose to tackling the horror drug that kills 100,000 Americans each year. "Let's face it: Fentanyl is coming across the border, and 107,000 Americans died last year. That's over a billion over the course of 10 years if my math is correct. So that's a crisis. That's a healthcare crisis." Green said.
The Center for Disease Control and Prevention (CDC) describes Fentanyl as a synthetic opioid that is around 100 times more potent than Morphine. It also creates a greater "high" than heroin and has become a popular but deadly street drug. The CDC says overdose deaths from Fentanyl increased by 56% between 2019 and 2020. It has become the number one cause of death for Americans aged between 18 and 45, overtaking car accidents, suicide, and cancer.
Most of the Fentanyl on American streets is manufactured in Mexico using chemicals imported from China. Republicans have said that the use of the drug, and the corresponding death toll, are rising as the migrant crisis at the southern border deepens. Homeland Security Secretary Alejandro Mayorkas has vehemently denied this. According to the Drug Enforcement Agency (DEA), 84% of the Fentanyl that entered the US in 2022 arrived via ports of entry, while 14% came across with asylum seekers.
Last year, the DEA seized more than 10,000 pounds worth of Fentanyl powder and around 50 million pills. That is enough to kill the entire population of the United States.
Copyright 2023, StraightNews.org